Yesterday, we launched our very first Jobs in the States newsletter, and the feedback was amazing! Thank you for all the emails, support and interest in working with us. If you missed the newsletter, this is where you sign up: http://bit.ly/2jQ6JzU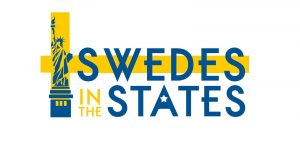 Welcome to Jobs in the States first newsletter!
Our goal with this newsletter is to provide the large community of Scandinavians living in the United States with an overview of the Scandinavian companies that are hiring, or other companies that are looking for Scandinavian talent.
Our Jobs in the States Newsletter comes out bi-weekly. For more open positions and frequent updates visit our Job Board.
Don't forget to support us by liking us on Facebook!

Latest Jobs

Hasselblad, Marketing Manager (North America), Union, NJ 
—


Swedish Medical Center, Business Office Customer Rep., Seattle, WA
—

 
Centiro, Customer Support, Boston, MA
—


Securitas, Business Development Manager – Mobile Guarding, New York, NY
—


Akelius, Architect, Washington, D.C.
—


Artificial Solutions, Office Administrator & Accountant, Chicago, IL
—


H&M, Regional Project Manager, Secaucus, NJ
More jobs from H&M >>
—


Huset Shop, Assistant Store Manager, Venice Beach, CA
—

 
Baby Björn, Country Manager, New York, NY
Baby Björn, Order and Logistics Manager, New York, NY
—


Voss, Trade Development Manager, Seattle, WA
Voss, Trade Development Manager, San Francisco, CA
—


Qualitest, Bilingual Engineer- Swedish, Mountain View, CA
Qualitest, Bilingual Engineer – Swedish & Norwegian, New York, NY
Learn more about these Swedish companies on their website
Contact Us
We are always eager to improve. If you have any feedback, suggestions or ideas, we would be happy to hear from you. Email us at hello@swedesinthestates.com
If you represent a company or an organization and you want to be featured in our newsletter, please contact us at jobs@swedesinthestates.com