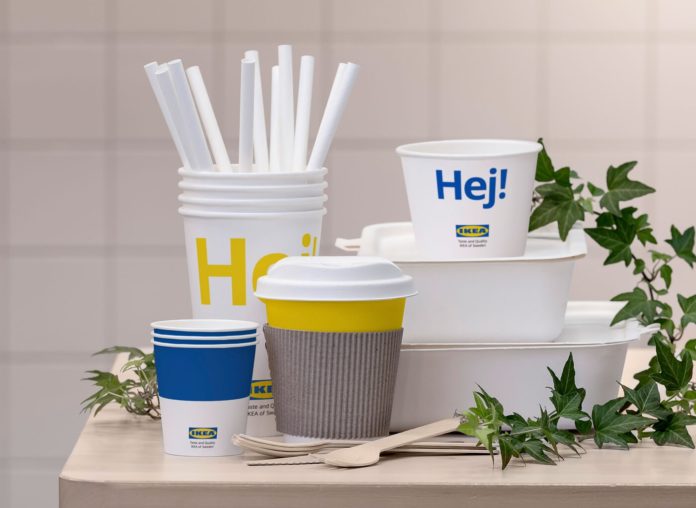 IKEA just joined the sustainability movement with a big announcement.

IKEA's sustainability strategy, aptly-titled People and Planet Positive, wants to make sure that all of the plastic used in IKEA home furnishings are made only from renewable or recycled materials by 2030.

This means that, from January 1st, 2020, the furniture company banned single-use plastic across all of its stores. This includes plastic from the home furnishing range, as well as items like straws, cutlery, cups, and plates from their restaurants, cafes, and bistros. Instead, these items will be made from 100% renewable sources.

Brendan Seale, Head of Sustainability at IKEA Retail Canada, noted that "Removing single-use plastic from our home furnishing range and from our restaurants, cafes, and bistros is an important step to help our customers and our company contribute to a world without waste."
However, IKEA isn't new to the eco-friendly game: Today, more than 60% of the IKEA product range is based on renewable materials, and the company is looking to increase this over the next few years.
Featured image: IKEA press image

IKEA's commitment to a greener future is a big step forward in fighting climate change and a important lead among Swedens largest corporations. If you're ever iterested in joining their mission, IKEA has as ton of jobs available in the U.S. right now.