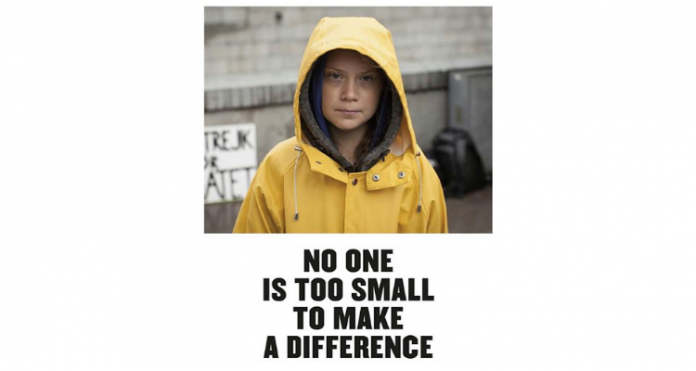 Greta Thunberg is a girl that needs very little introduction. The Swedish teenager began protesting outside the Swedish government in Stockholm in 2018 and has since then taken the whole world with her on her journey as we've all kept our eyes on her.
From traveling across the Atlantic in a sailboat to speaking in front of the UN to being nominated for Nobel Peace Prize, the 17-year old has had an impact on the world that few could have missed. Now Greta is taking her world dominance to the next level by releasing her first book, No One Is Too Small To Make A Difference.
The book is a collection of Greta's most famous speeches to date, including "Our house is on fire" and "Can you hear me?".
You can find the book here: Greta Thunberg – No One Is Too Small To Make A Difference
Although this is the first book of Greta Thunberg, a new book, also to be published by Penguin is set to be released in 2020. The book will be co-authored by Greta's family, mother Malena Ernman, father Svante Thunberg and sister Beata Thunberg. On Penguin's website the description of the book reads:
"This is the story of a family led to confront a crisis they had never foreseen. Of a happy life with two young daughters which suddenly falters, never to be the same again. Aged eleven, the eldest stops eating and speaking, and her younger sister struggles to cope. Slowly, alongside diagnoses of autism and selective mutism, their desperate parents become aware of another source for their firstborn daughter's distress: her imperiled future on a rapidly heating planet."
–This article contains ad links-