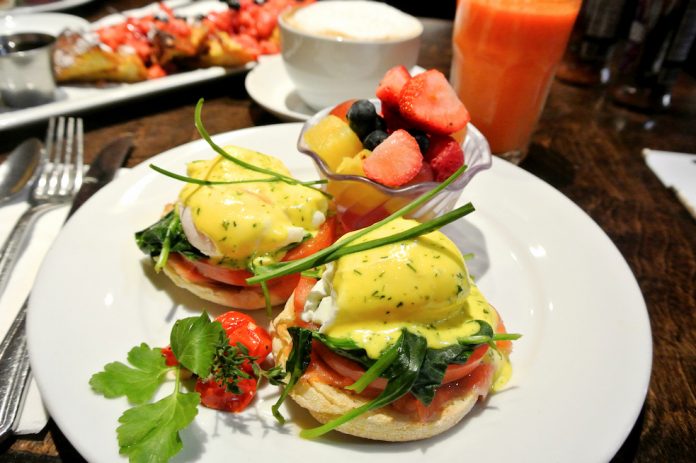 Are you looking for Los Angeles best breakfast and brunch place? Look no further! It's Blue Jam Café on Melrose Ave that you need to visit. Clearly, I'm not alone in my love for Blue Jam Café since they have been awarded multiple times for their yummy breakfast food.
The brilliant Kamil Majer has created an exquisite menu with a lot of options to choose from. You'll find everything from pancakes, egg benedicts and french toast to omelettes and breakfast quesadillas.
My favourite, obviously, is the 'Norwegian Benedict'. A perfect composition of English muffin, smoked salmon, spinach, grilled tomatoes and dill hollandaise sauce. But if you're in the mood for anything else the 'Breakfast Quesadilla' and the 'Crunchy French Toast' are also pretty high up on my "I love this"-list. Of course, every dish is served with a side of fruit or potato hash.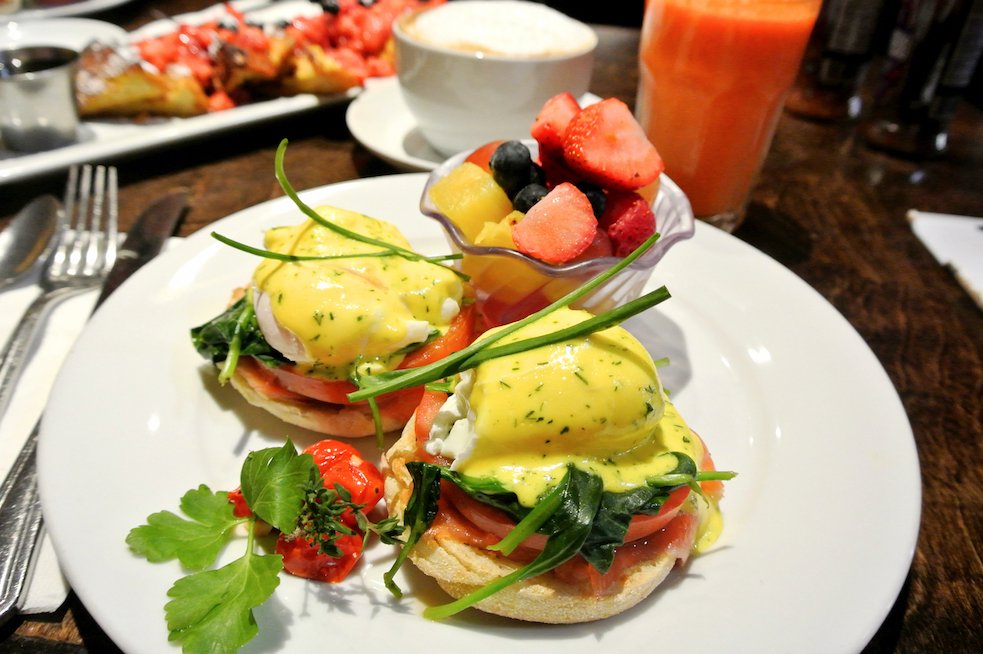 The prices are very reasonable, so your wallet will definitely also like this place. The dishes are between $12-$15, and worth every single penny. 
Pro tip: Be there on time though unless you are a huge fan of waiting in line. This is a super popular place so count on a 45min-1 hour wait on weekends around noon. Or go there on weekdays. The last time I was there was on a Thursday and we got seated pretty fast. 
I am far from have visited all breakfast and brunch places in LA but of all that I have tried, Blue Jam Café tops the list. A new box to check of your  to-do-list when you are visiting LA!
Blue Jam Café – 7371 Melrose Ave, Los Angeles