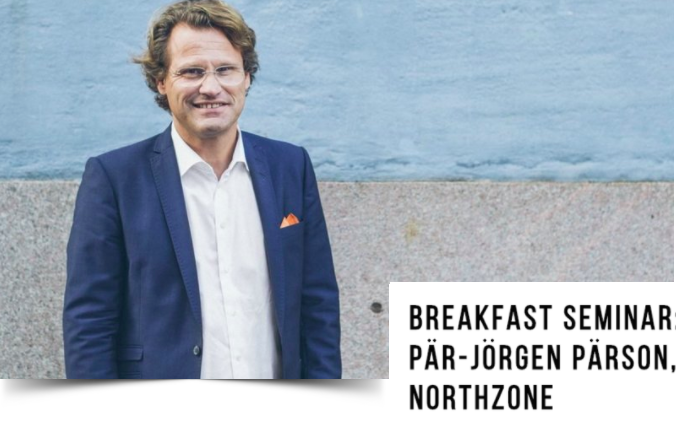 DESCRIPTION
Join SACCNY and the venture capital firm Northzone's Partner, Pär-Jörgen Pärson for an interactive breakfast seminar in which we dive deep into the world of investments in the digital sphere! Do not miss out on the chance to ask you personal questions to one of the greatest minds in the venture capital business.
About Pär-Jörgen Pärson
Pär-Jörgen Pärson is a man of many talents. The former touring heavy metal musician and author is a true investment guru, and a classic early-stage guy: he gets his kicks out of investing in really big and disruptive ideas, with a primary focus on businesses in consumer internet, media, and fintech. Pärson's impressive portfolio includes Spotify, fuboTV, Sourcepoint,Qapital, Play Dots, Widespace, Bloglovin, Cryex, SoundtrackYourBrand, and Jukely, and he serves on the Board of Directors of companies such as Spotify, and hyper-growth mobile advertising companies Widespace and Sourcepoint.
Date
February 8th
Time
8:00 am: Doors open
8:15-9:00 am: Seminar
Address
Nixon Peabody
Tower 46, 55 W 46th Street
New York, NY 10036
Ticket Cost
Young Professional Member: $20
SACC New York Member: $30
Non-Member: $40
For questions, please contact Linnea Harris
Tel: +1 212 838 5530
E-mail: linnea.harris@saccny.org