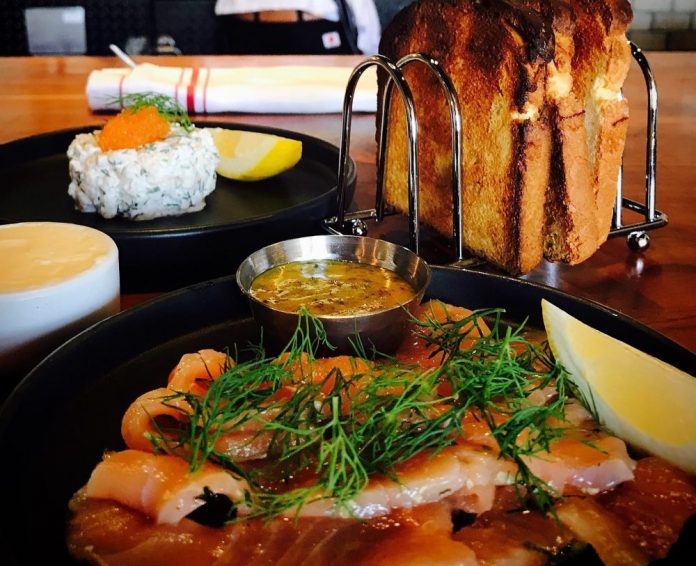 A new Scandinavian restaurant has come to Los Angeles. Yes, you read it right and you can find the restaurant Alta Nordic Kitchen right on Melrose Avenue. Go enjoy Swedish Toast Skagen, Pytt i Panna and Skånsk äppelkaka together with a glass of wine.
When I heard the news that Alta Nordic Kitchen had opened, there was no doubt I had to go and try it out. Of course, being a Swede, I crave Scandinavian food once in a while, but instead of heading over to IKEA this time, I wanted to try Alta Nordic Kitchen.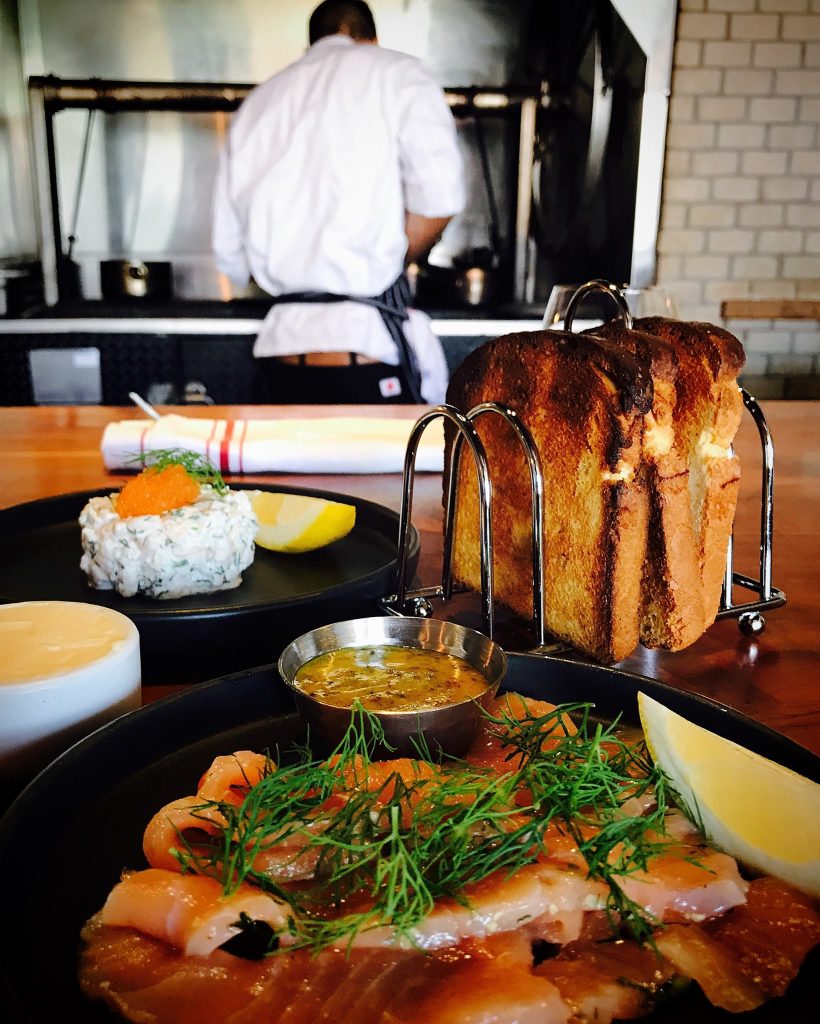 (borrowed from Alta Nordic Kitchen)
Funny story, you might or might not know that Scandinavians are usually very discrete. We're not the type that would want to show off with let's say a big flashy sign outside of a restaurant. So, I took an Uber to Alta Nordic Kitchen to meet up with a friend who was waiting for me inside. The Uber driver dropped me off on the other side of the restaurant but I couldn't see a sign of it anywhere. I decided to enter the address in on Google maps to locate it. Did not help. Finally, I called my friend who was already inside and it turned out I had been walking past the place literally three or four times. It's not like the restaurant wasn't visible or hidden in any way, there is a big window that you can clearly see but no sign and I guess being in L.A. for so long that was what I was looking for. 
Anyways, back to the delicious food. We started off with a Toast Skagen as an appetizer.  It was amazing! It tasted just like home and I just wanted more of it.  For you who are unfamiliar with the dish, it's a mouthwatering combination of shrimp with crème fraiche, whitefish roe, dill on a toasted brioche. It's a classic Swedish dish, that represents the Swedish tastes perfectly. They did have four other toasts to start of with such as Gravlax (marinated salmon), Sill & Gubbröra(Herring), Tonfisk(Tuna) and Leverpastej (Paté). 
For the main course, I ordered Frikadeller, which is Danish meatballs and it was served with plum compote sauce, bacon, parsnip puree and lingonberries. I had never actually tried it the Danish way before, I have only had Swedish meatballs, with the famous brown sauce, lingonberry compote and mashed potatoes. The Danish meatballs were very similar to Swedish meatballs in taste, the difference would be the shape and size of them and the fact that they are boiled instead of pan fried as the Swedish ones. Anyways, I loved this dish and it all tasted very good.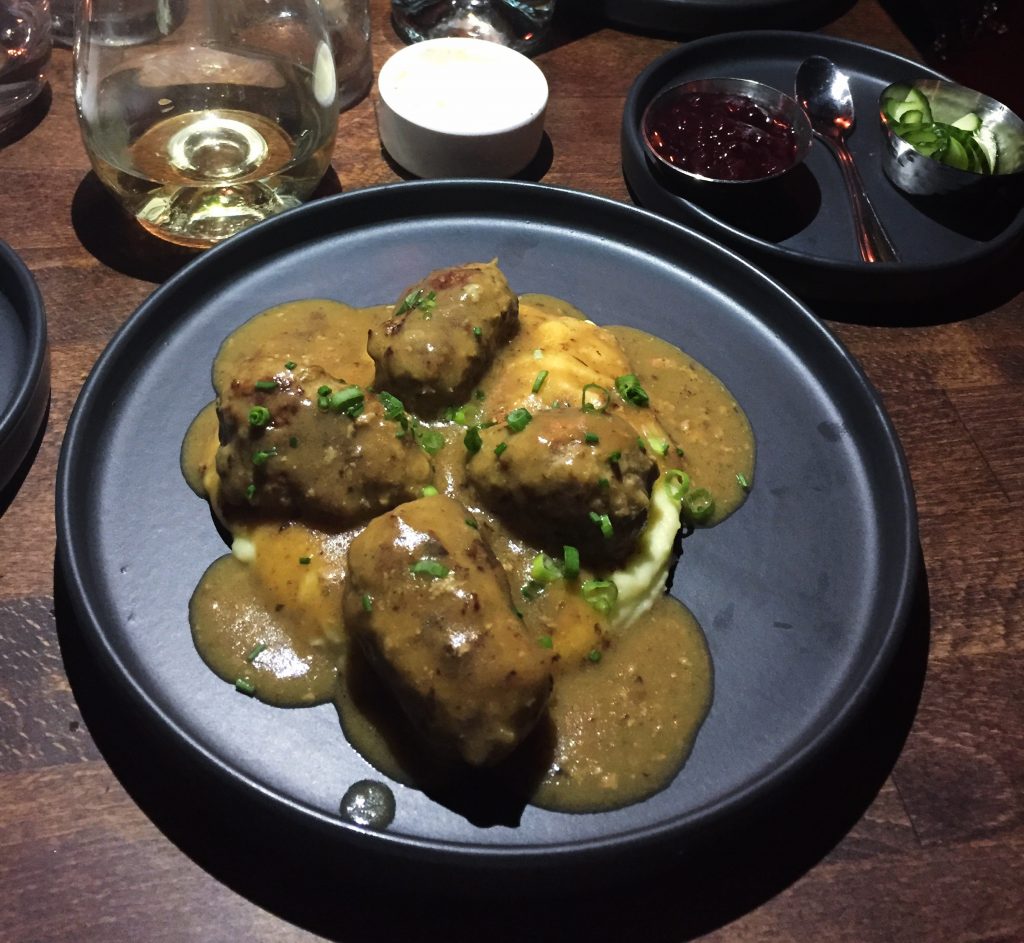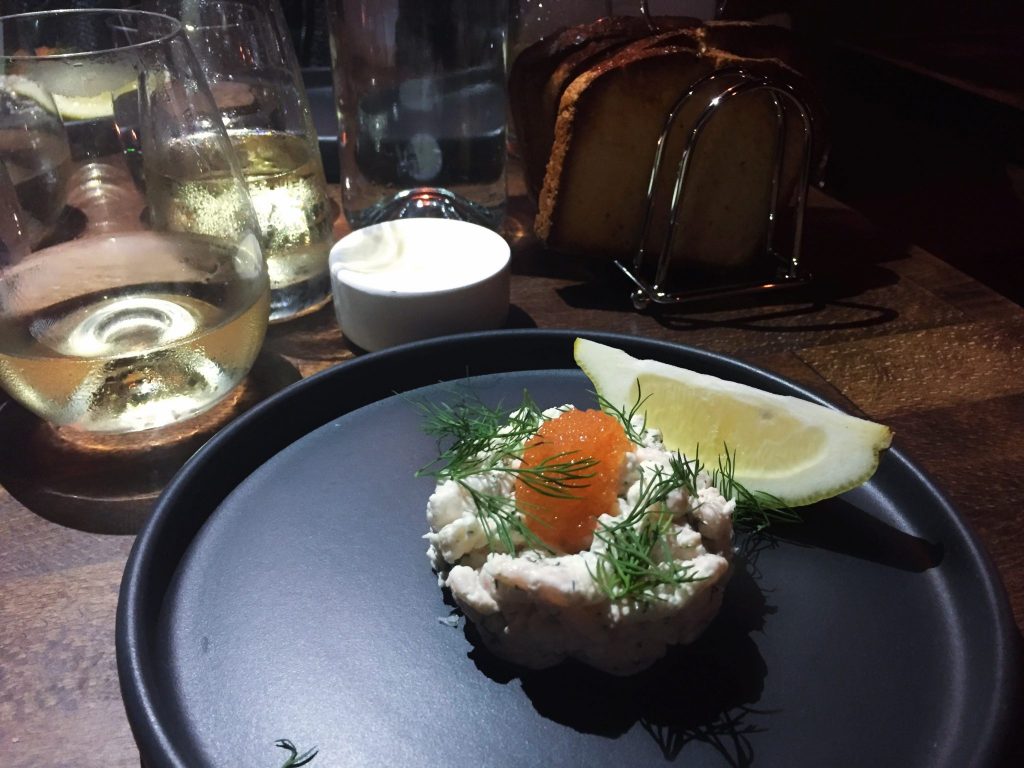 Not sure if the staff working there were mainly Swedes or Scandinavians, but the service was great! Waiters were extremely polite and helpful. Which really does sound more American than European if I'm allowed to generalize a bit. The interior was sleek, modern, stylish and clean. The lighting in the restaurant was perhaps a bit dim, which is perfect for date night. A little bit harder when you are taking pictures for a review. But I got some good looking pics for you guys with some help of the flashlight on my phone. Technology saved us!
To conclude this review; Go! I wanted to try absolutely everything on the menu. Everything! And I will definitely be back for more. Scandinavians missing the food from home? This restaurant is your salvation. Americans just really curious about Swedish cuisine? This is your chance! Alta Nordic Kitchen, thank you for blessing L.A. with your presence.