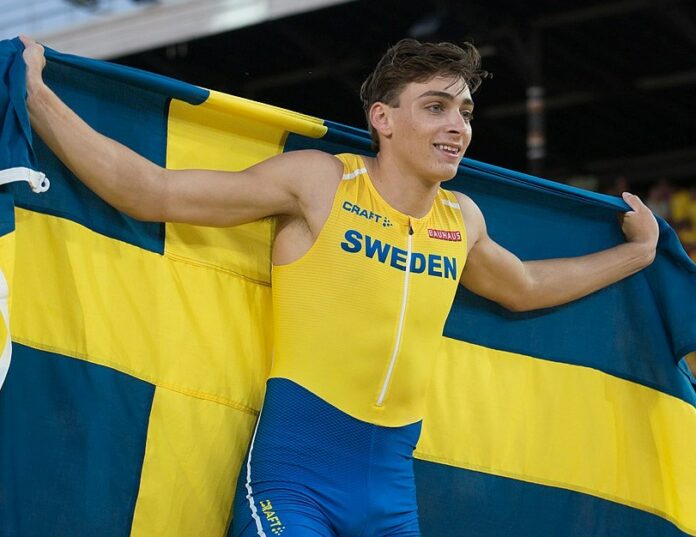 Armand Duplantis has been donning the Swedish colors and representing the Swedish flag long before he shattered world records, and brought home gold medals from the Olympics. This week, the Swedish-American pole vaulter broke yet another world record by beating his own personal best at 6.19m.
Curious to know more about this athletic superstar?

Here are 10 facts about Armand Duplantis:
Featured image: Frankie Fouganthin, CC BY-SA 4.0, via Wikimedia Commons

1. Armand Duplantis was born in Lafayette, Louisiana
View this post on Instagram
2. His mother, Helena Duplantis (née Hedlund) was born in Avesta, Sweden
View this post on Instagram
3. He has dual citizenship, both American and Swedish which allows him to compete for both nations
4. Duplantis full name is Armand Gustav Duplantis and goes by the nickname 'Mondo'
5. He holds the world record in pole vaulting at 6.16 meters outdoors, and 6.20 meters indoors
View this post on Instagram
6. Growing up in an English-speaking home, he would speak and hear enough Swedish with his mother to have some understanding of the language. However, in recent interviews, he has stated that his Swedish has improved to the point that he is comfortable speaking Swedish with reporters.
7. He drives Swedish cars: a Volvo in Lousiana, and a Polestar in Sweden
View this post on Instagram
8. He is currently dating the Swedish model Desiré Inglander
View this post on Instagram
9. Duplantis father, Greg, was an All-American pole vaulter in college, and his mother, Helena, was a heptathlete and volleyball player
10. He has won plenty of Swedish awards like, the Jerring Award as Sweden's most popular athlete in 2020 and Athlete of the year by the Swedish Athletics Federation
View this post on Instagram