The 17th of May, syttende mai, is an important day for the Norwegians.
Perhaps even the most important day of the year to them. The 17th of May celebrations are so grand in Norway, that it's hard for neighboring countries, or even countries like the U.S., where plenty of Norwegians have immigrated, to miss the importance of this date, and the celebrations that follow.
Even in Sweden's most famous zoo, Skansen, has a 'syttende mai'-celebration in honor of the independence of our fellow Scandinavians.
How is it celebrated?
The day usually starts out with a real feast for breakfast. It's not unusual that Norwegians get together with neighbors, family, and friends and indulge in some typical Scandinavian cuisine; bread, eggs, smoked salmon. You'll probably also see burgers or hot dogs served during the course of the celebrations, as well.



However, one of the most important events during the 17th of May is the traditional 'syttende mai'-parades. Every year, thousands of children will march through the cities and towns of Norway. The biggest parade takes place in Olso, the capital of Norway, which attracts tens of thousands of people every year. The highlight for the kids most likely being passing by the castle and waving to the royal family that's standing on the balcony, waiting for them to walk by.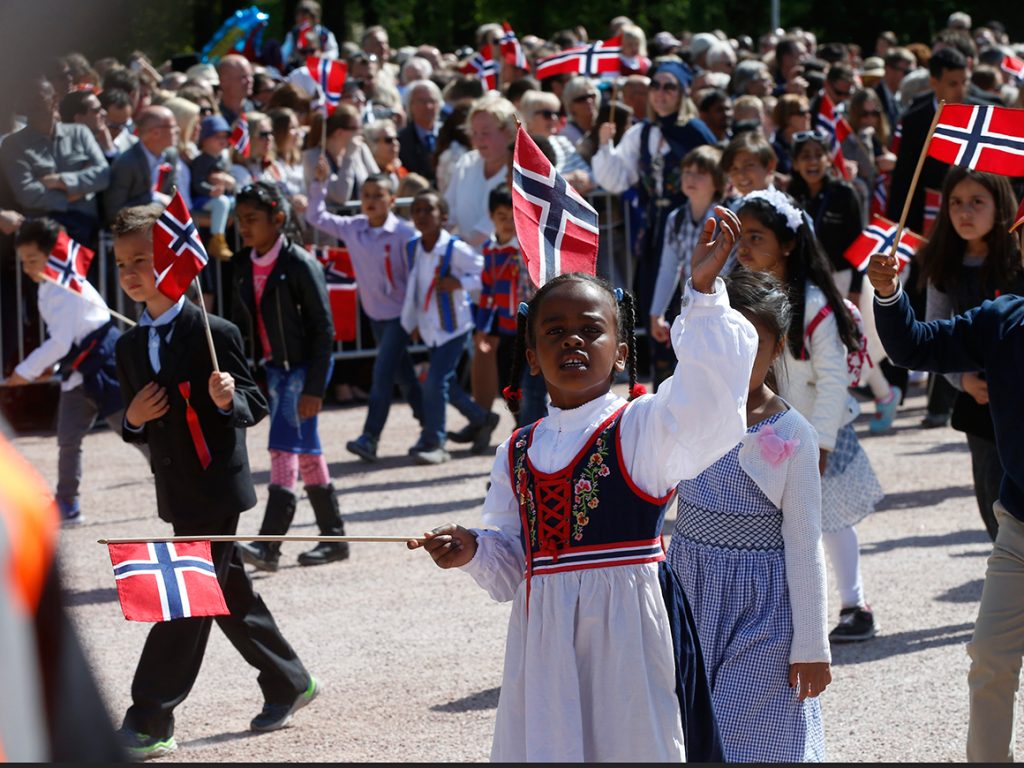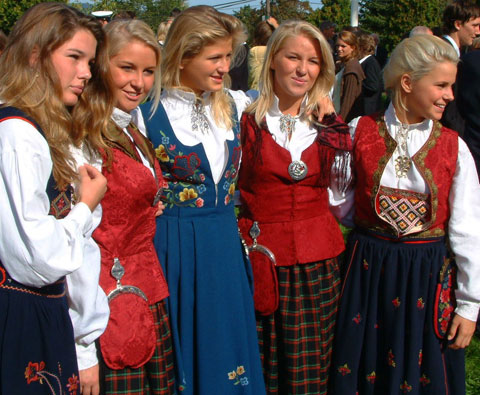 Why do Norwegians celebrate 'syttende mai'?
On this day, around 200 years ago, king Kristian VIII signed Norway's constitution, ultimately leading to their independence from Sweden. However, a minor war broke out as a result of tension between Sweden and Norway in August, the same year,  which led to the countries uniting in a union again. The signed constitution was, however, still valid which meant that Norway entered the union as an independent state.
Up until the 17th of May, 1814, Norway had been a part of the kingdom of Sweden, which was considered quite the superpower throughout the 1300-1800s. Since the early 1300s,  Norway had either belonged to Denmark, Sweden or been forced to join the Kalmar Union. After centuries of bullying from the other Scandinavian countries, the independence of Norway was so anticipated and well-deserved. Therefore, it comes as little surprise that 'syttende mai' possibly is the most celebrated national holiday in Scandinavia. Fiercely celebrated by Norwegians, and happily championed on by Swedes and Danes alike.
Happy Independence Day, Norway!
This article was originally published on May 17, 2018.
Latest posts by Elina Sundqvist
(see all)