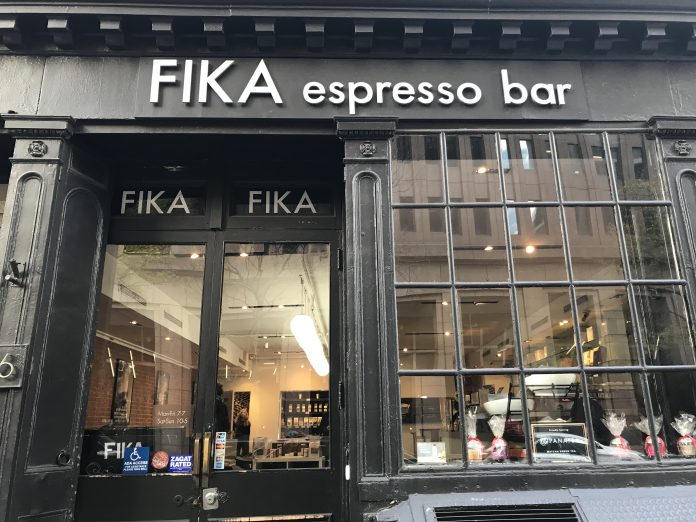 The Swedish cafe first opened its doors in 2006. 12 years later and 20 stores later, fika time is over.
FIKA was started by Lars Åkerlund (read Swedes in the States interview with him here) and David Johansson back in -06, and it was an immediate hit. Scandinavians, happy to have a piece of home in New York, and the rest intrigued by the cinnamon buns and Swedish coffee, flocked to the Manhattan cafe. The FIKA concept proved itself to New Yorkers and not long after, the chain was spreading like wildfire throughout the city.  At its peak, FIKA had 20 locations around Manhattan.
However, the Swedish "fika-tale" started seeing a harsh decline in 2016, which Adam Stein-Sapir, a bankruptcy expert at Pioneer Funding Group, said is not surprising. "The retail coffee space is brutally competitive and with minimum wage going up, it's only going to get worse," he said to The New York Post. "Due to the nature of their business, they're required to be in high-rent, high-traffic areas."
In March last year, FIKA still had 14 locations open. Today only 7 of those are left. Unfortunately, it won't be for much longer. In their bankruptcy filing, FIKA states that their debts amount to around 10-50 million dollars, while their assets are worth less than 1 million dollars.