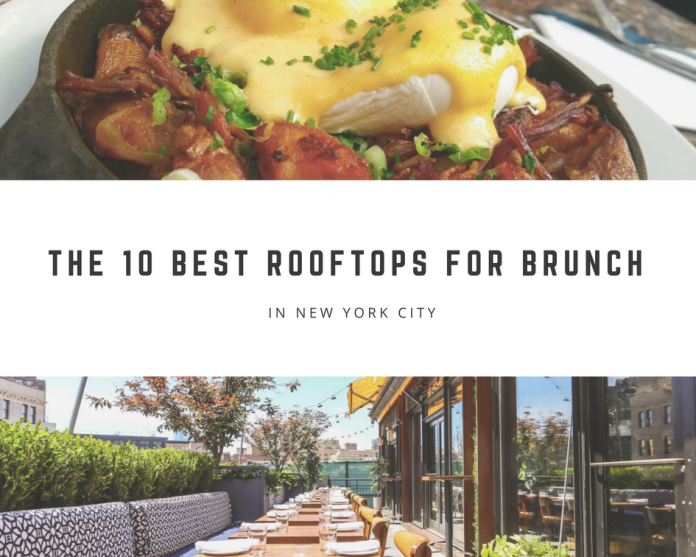 New York has officially entered rooftop season — and there's nothing better than to start or end a weekend with a rooftop brunch in the sun with a group of friends. Below you can find Swedes in the States editor and New York expert, Chantale Niczko's,  top ten brunch spots around Manhattan and Brooklyn.
Gallow Green, 530 W 27th Street
Gallow Green at the McKittrick Hotel is definitely one of my absolute favorite rooftops here in New York City. Though it's one of the more pricey options, landing at around $35 per person, you'll be enjoying their super delicious buffet-style brunch in a green and very lush setting.
The brunch is served every Saturdays and Sundays, but in order to get a table, make sure to get your reservation a few weeks in advance, because they get booked up quickly! This place is perfect for a birthday celebration or for any other occasion worth a celebration.
The brunch hours are Saturday to Sunday from 11:00 am to 4:00 pm.
Visit their website here: https://mckittrickhotel.com/gallow-green/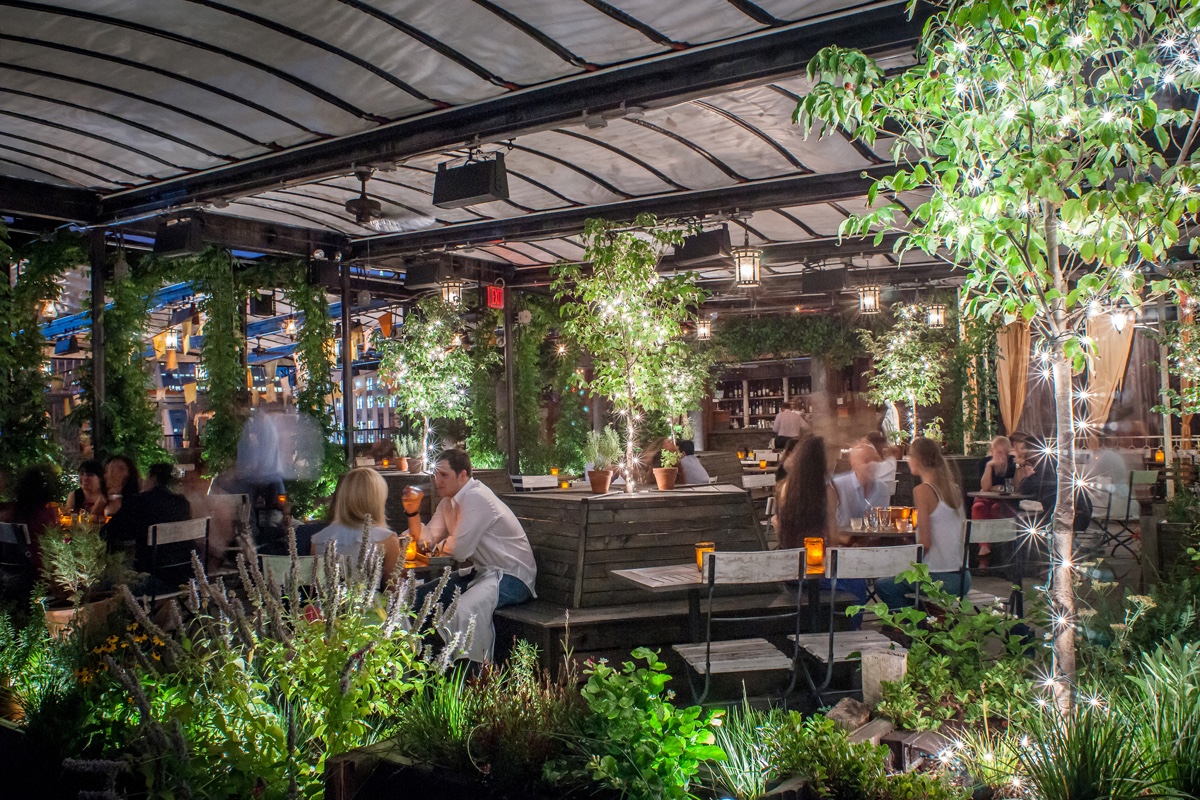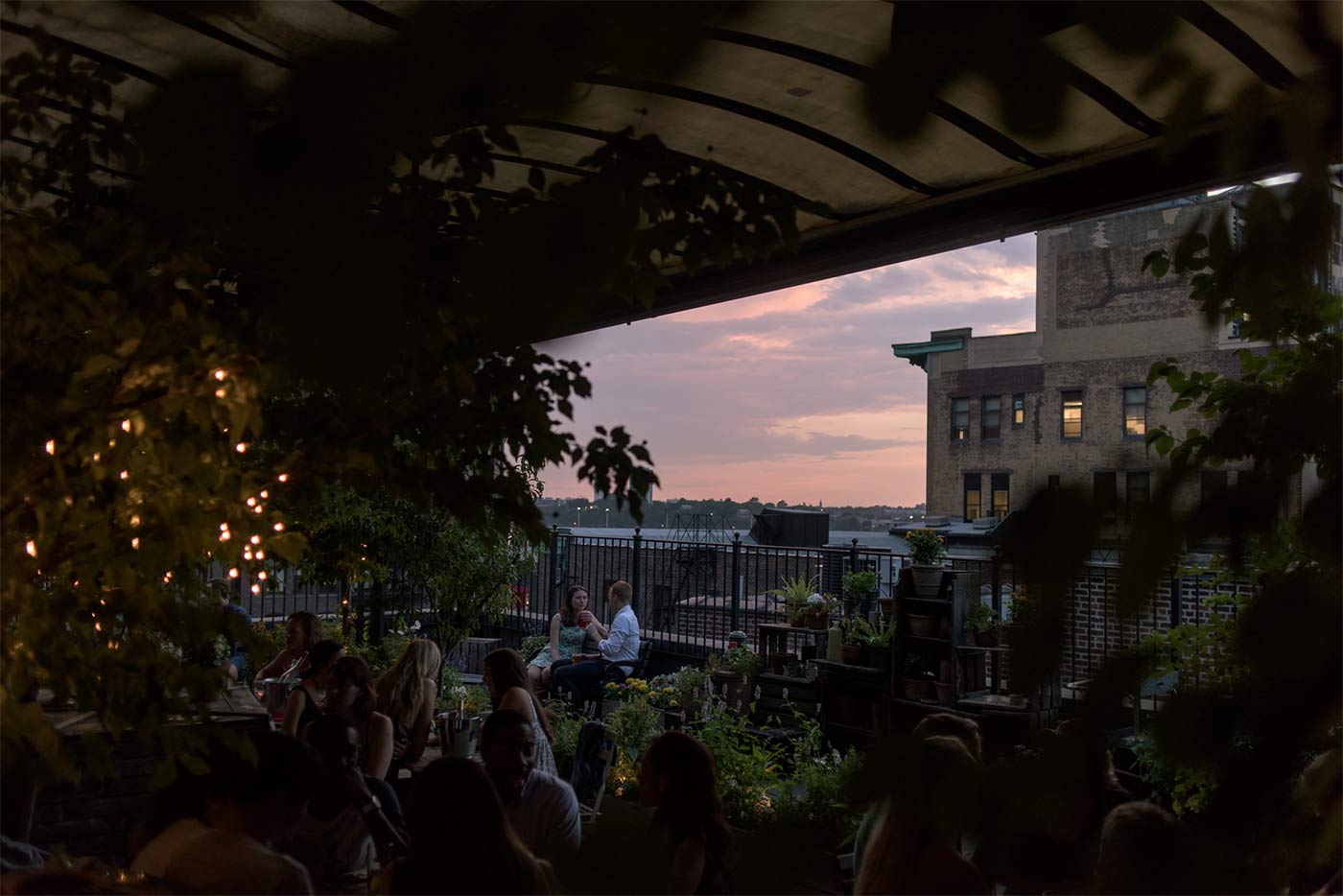 Hotel Chantelle, 92 Ludlow Street
This famous Lower East Side hot spot is perfect for a treat-yourself-day. Hotell Chantalle offers live music entertainment, tasty drinks and a very cool and relaxed vibe. The food is superb, and you can choose between a range of different options such as salads, pizzas, burgers, and the typical American brunch dishes.
It's the perfect spot to catch a nice tan while sitting on the rooftop and enjoying mimosas and oysters on a hot summer day. I strongly recommend making a reservation at least the same week as you are planning on going since Hotel Chantalle is usually packed. Trust me, it's worth it!
Visit their website here: http://www.hotelchantelle.com/dining#brunch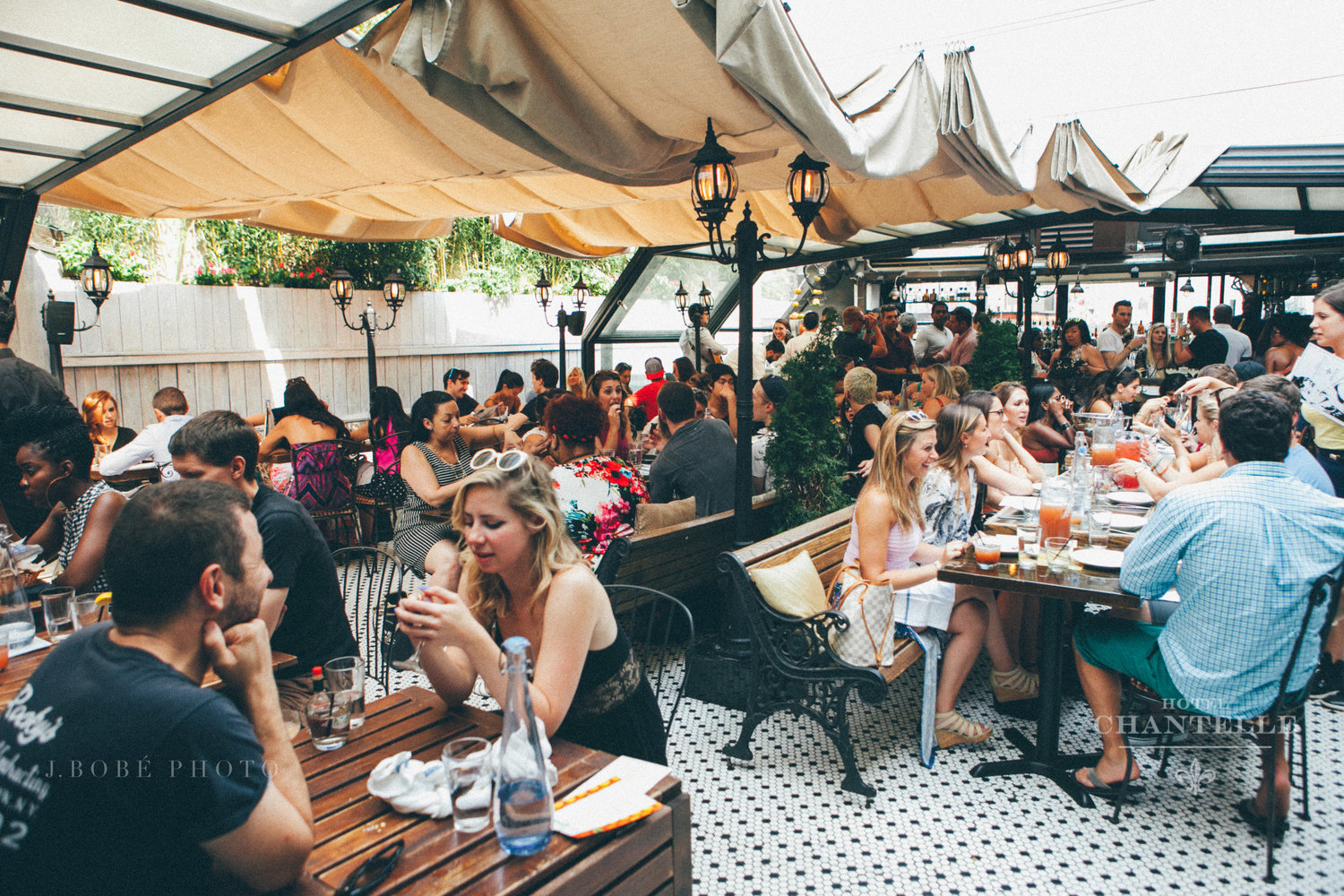 Juliette, 135 N 5th Street
If you are residing in Brooklyn, specifically the Williamsburg area, or decide to spend your day there – this hidden gem is the perfect brunch spot to start your day! The vibe is chill and relaxed; you can choose to sit inside or outside on their rooftop (which is on the smaller side) and enjoy some great food, served by a very friendly staff. The food here is inspired by the French cuisine combined with traditional American burgers. Their duck confit is something I strongly recommend to try, as well as their lamb burger.
The brunch hours are Saturday to Sunday from 10:30 am to 4:00 pm.
Visit their website here: https://juliettewilliamsburg.com/about/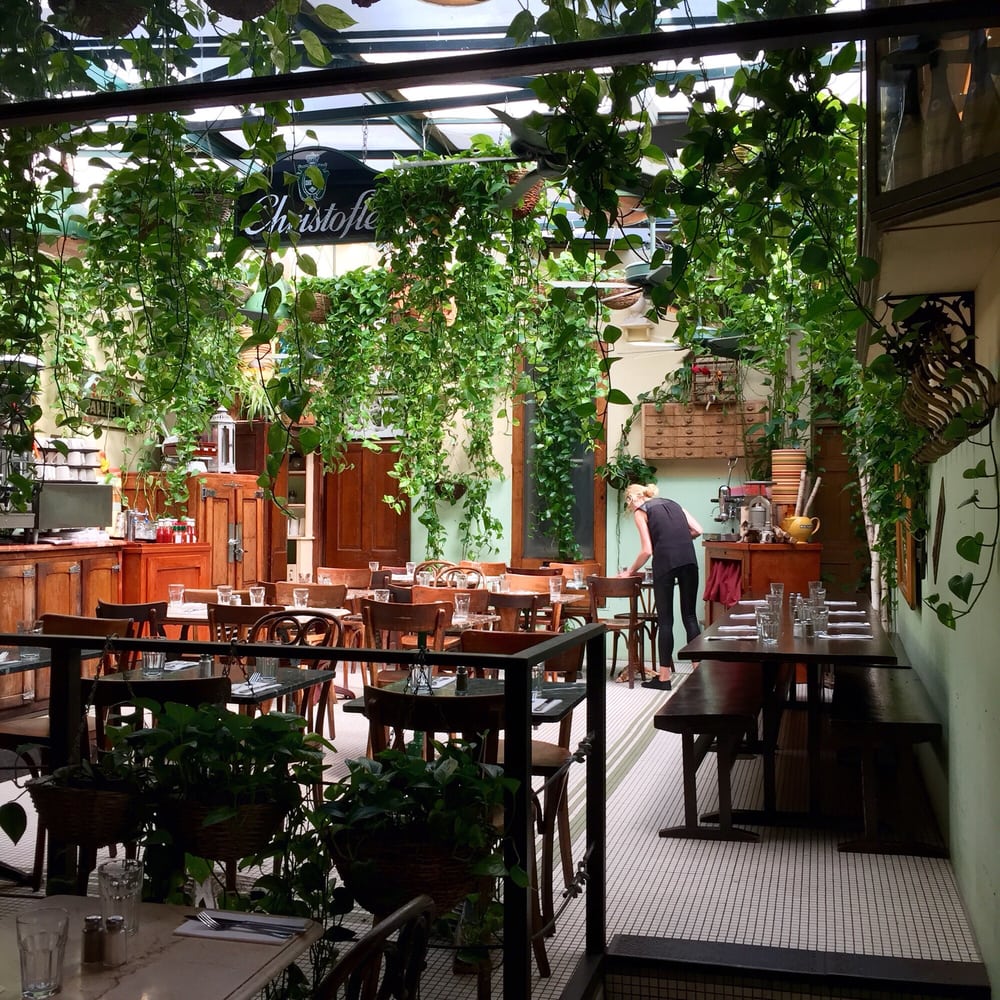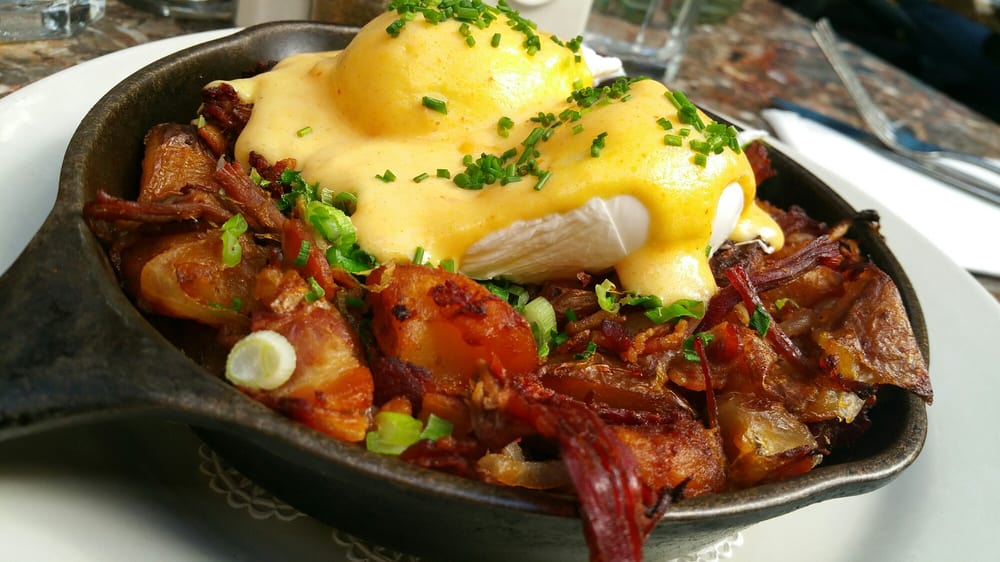 Catch, 21 9th Ave

This trendy Asian fusion restaurant is located in the famous meatpacking area and offers delicious food, great music, and a cool vibe in an amazing area. You will be close to The Highline, The Chelsea Market, and some nice high-end fashion stores. You can choose if you want to sit inside or up on the rooftop when having your brunch, but make sure to make a reservation in advance. Their brunch menu includes a wide variety of everything that's trendy and Instagram worthy; oysters, acai bowls, sushi, avocado toasts, lobster rolls etc…their menu is extensive! Catch is also one of the more pricey options, but totally worth it!
Brunch hours are Saturday and Sunday from 11:00 am to 3:30 pm.
Visit their website here: http://catchrestaurants.com/catchnyc/catch-brunch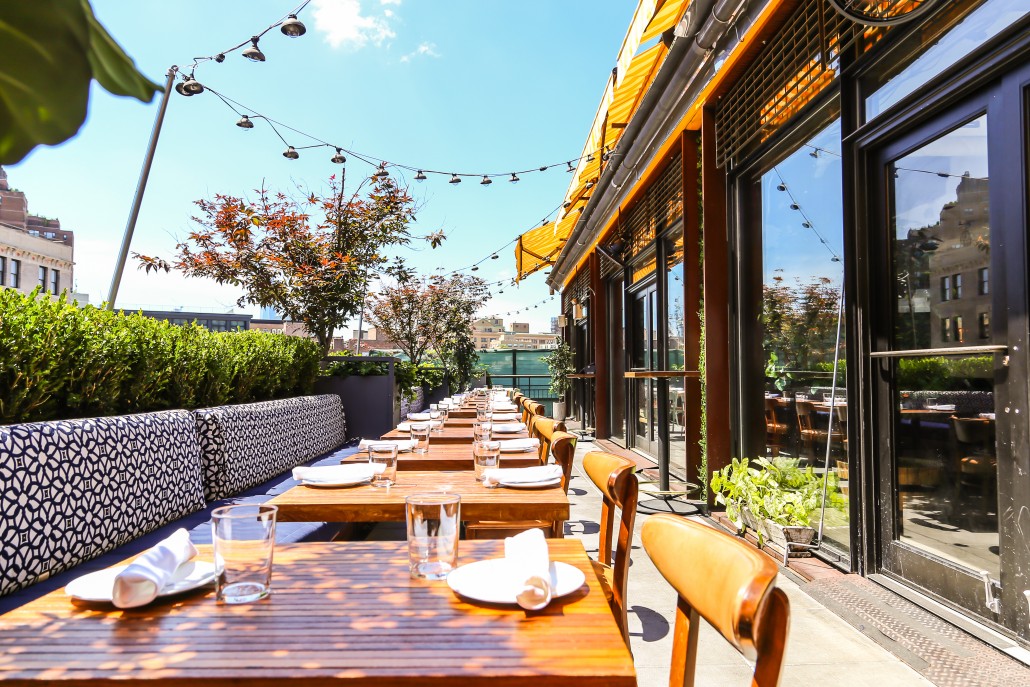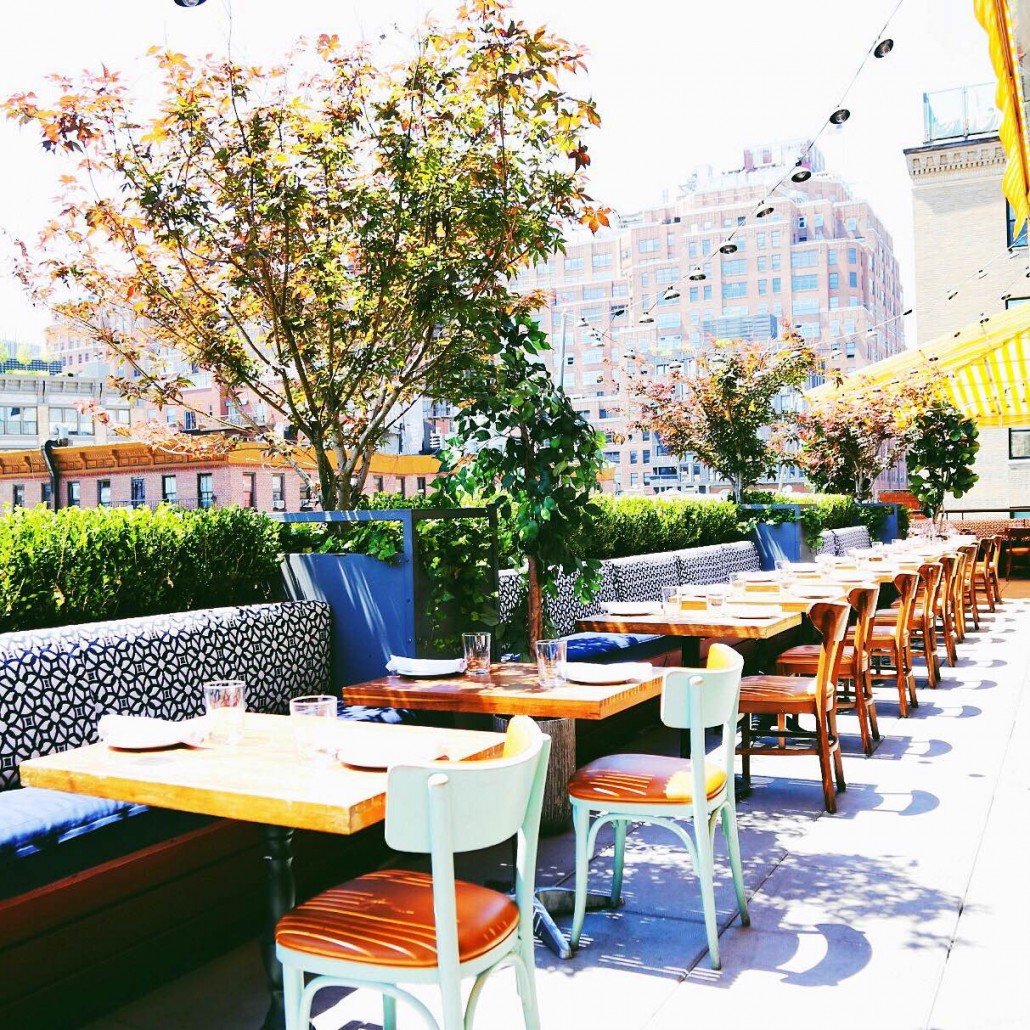 Cantina Rooftop, 605 W 48th Street

If you are feeling that you are in a Mexican state of mind this is the place to be at for brunch. This place is rather lively, always crowded, and they will provide you and your company with super strong drinks, preferably margaritas. I always have a hard time deciding what to order so I like to start with one of their guacamole options to buy myself some time to look over the menu. They have three different ones you can choose from, but I suggest going for the Ranchero guacamole with diced mango. The staff is very friendly, the view of Manhattan is decent, and the drinks very strong so I promise that you will lose track of time, as long as you're not famished. Pro tip: Order in an appetizer as soon as you get here because the wait for the food can be very long.
The brunch hours are Saturday and Sunday from 11:30 am to 3:30pm.
Visit their website here: http://cantinarooftop.com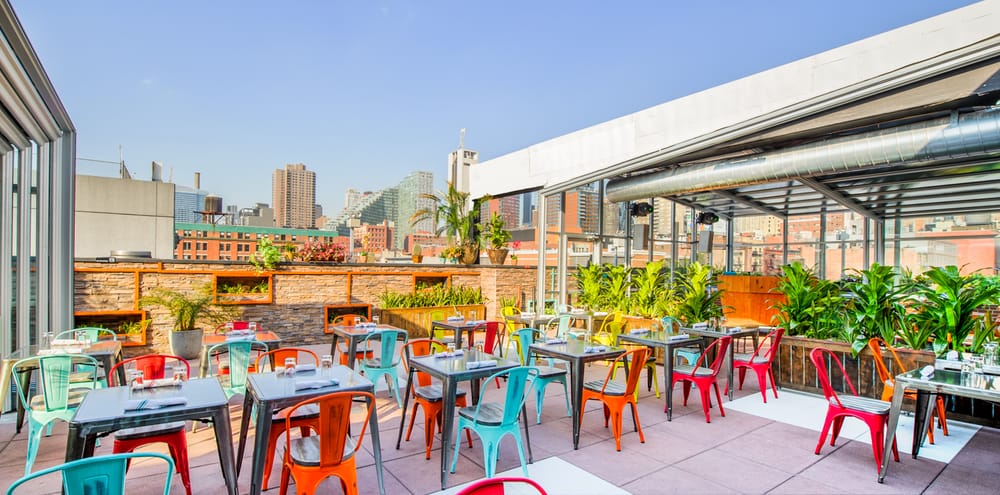 Mr. Purple, 180 Orchard Street

I bet no one's missed the Mr. Purple rooftop view if it's either by visiting it or by seeing it in Instagram pictures or guidebooks. This famous, beautiful rooftop is located on the Lower East Side. The vibe here is more upscale, but still very laidback and cool, and the crowd is very mixed. You will meet people who are hotel guests as well as local New Yorkers here. The brunch at Mr. Purple is good, but the food, dare I say, is not very adventurous. Basic American fare; you can get anything from bagels, pancakes, sliders, and salads to avocado toasts and omelets.
Very simple, but in my opinion you come here for the view, and not the food.
The brunch hours are Saturday and Sunday from 10:30 am to 4:00 pm.
Website: http://mrpurplenyc.com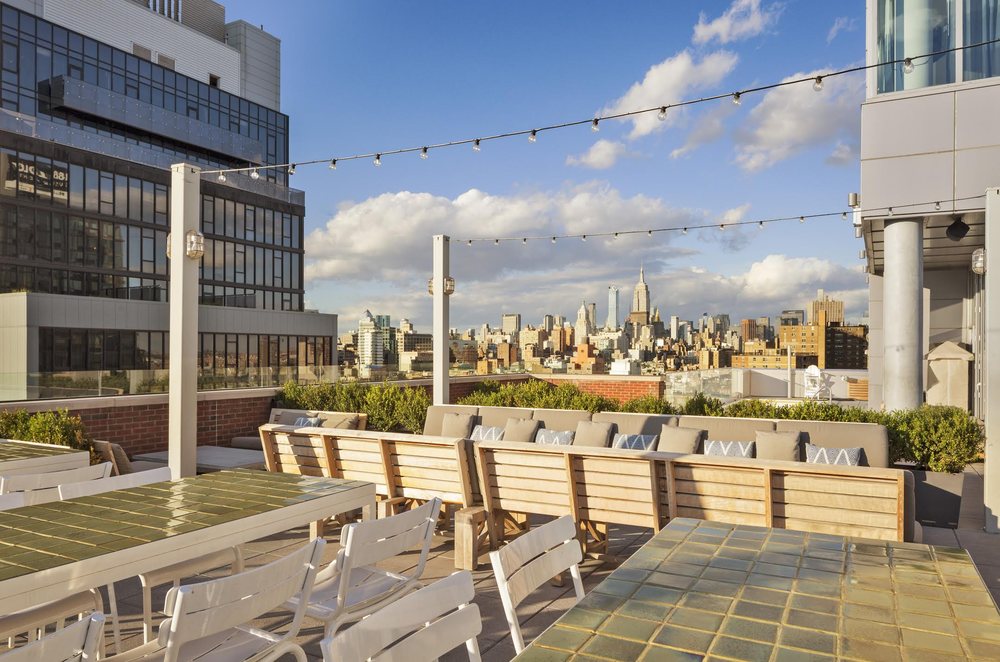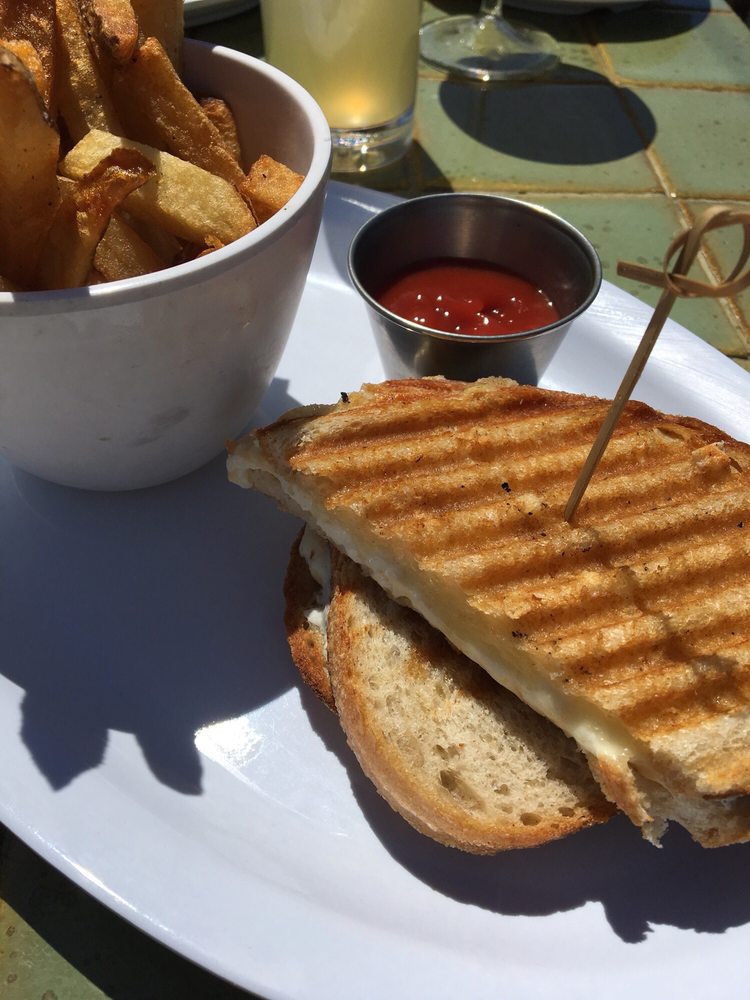 Sunday in Brooklyn, 348 Wythe Ave

Sunday in Brooklyn is another cool spot in Brooklyn with amazing food and super delicious pancakes that everyone should try once in their life. Ironically, I prefer to go here on Sundays because of the name. It makes for an amusing Instagram story, don't you think?
This place is very genuine, with super friendly staff, healthy green juices that are perfect for a recovery after a wild weekend. They do serve a wide range of different foods, everything from pastries, pancakes and eggs, to granola, rib eye steak and avocado toast. The portions here are very generous too so it's perfect to split one or two dishes with your brunching partner.
The brunch hours here are weekdays from 10:00 am to 4:00 pm, and weekends 9:30 am to 4:00 pm.
Website: https://www.sundayinbrooklyn.com/menus/#brunch



Azul Rooftop, 525 Greenwich Street

At the top of the hotel Hugo, you can find this Cuban inspired rooftop named Azul. This one is one, for sure, visually pleasing bar. The vibe and the crowd here is very cool, relaxed, and joyful. I have never seen a sad face here!
The food is Mexican/Cuban and it doesn't offer too many options or varieties, so if you are picky with exactly everything you put in your mouth, this could be a tough menu for you. However, they do offer a variety of tacos, with vegetarian options, and not to forget there are chips and guacamole on the brunch menu too. The food here is really good, and so are the cocktails.
I promise, choosing Azul for brunch will not disappoint. This place is perfect to start your day with friends, especially if you are in the mood to mingle, and want to be surrounded by a fun crowd.
Brunch hours are Saturday and Sunday 12:00pm to 4:00 pm
Website: https://www.azulrooftop.com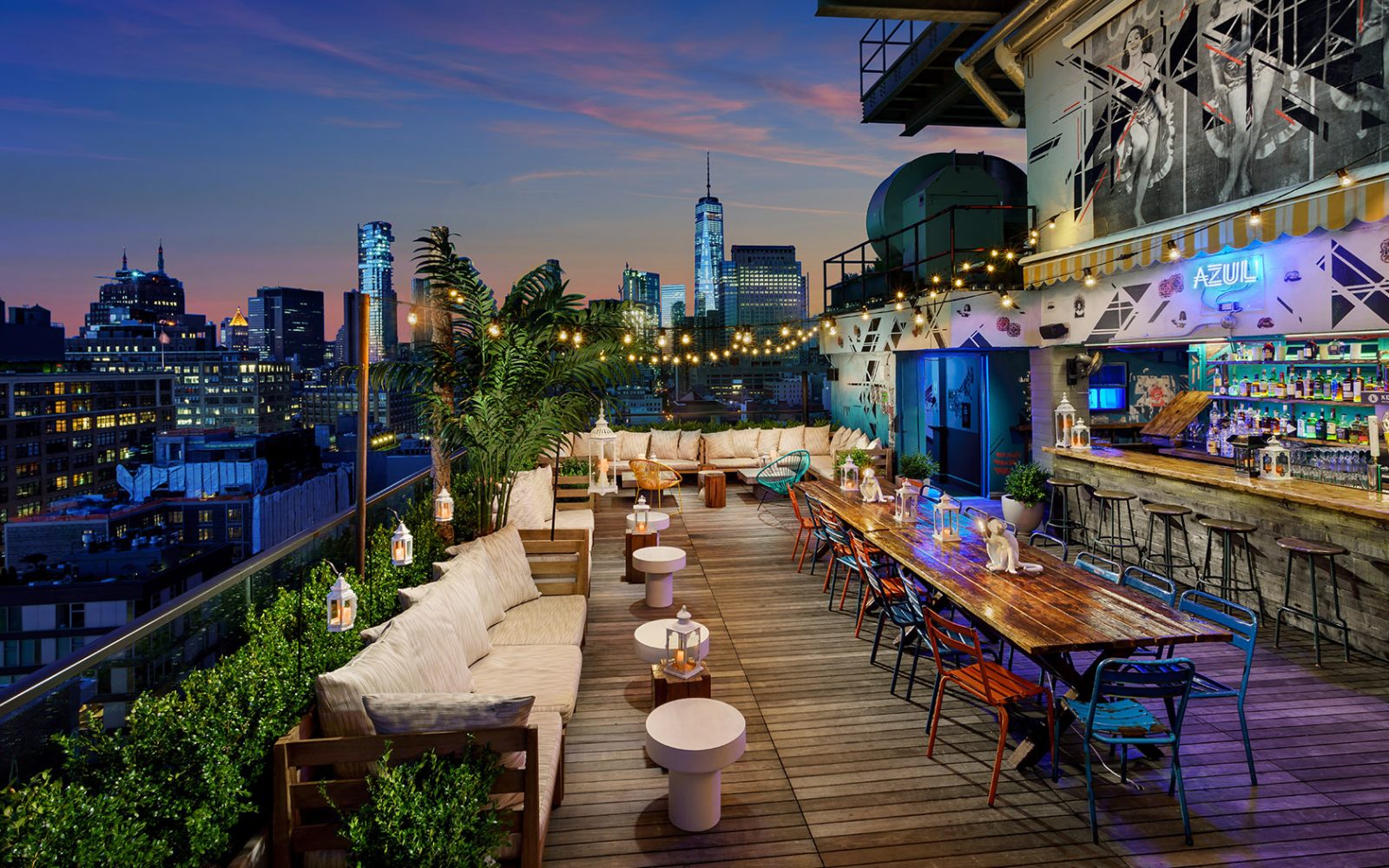 Broken Shaker, 23 Lexington Avenue

One of my absolute favorite spots to hang out and brunch at, right now, is this one – The Broken Shaker, which you can also find in Miami, but not on a rooftop! This place is located on the top of the Freehand hotel in Midtown. The cocktails are just amazing, and so is the food. Not to mention the tropical and super cool vibe, with a view of course.
This place does not take any reservations, so make sure to come on time to be able to get a nice spot to sit on to enjoy the backdrop and the simple but delicious and sophisticated food with a Mexican twist. You will, for example, find Frita Burger with Yuca fries, Griot & Pikliz and Uni Tray, on the menu.
Website: http://freehandhotels.com/new-york/broken-shaker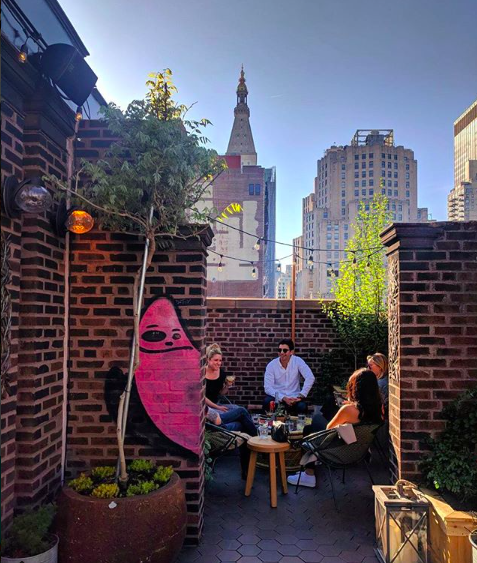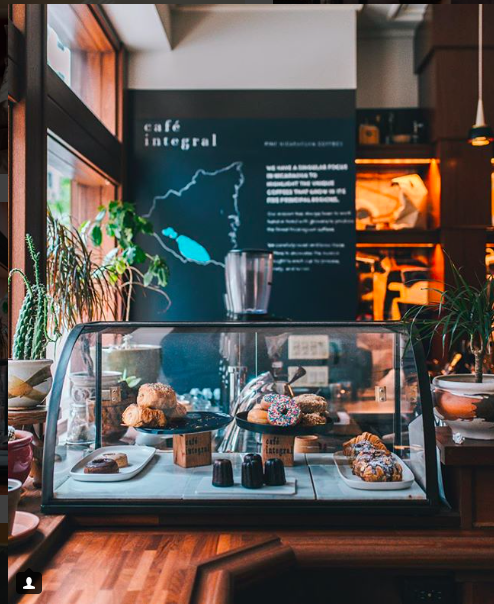 Tavern 29, 47E 29th Street

Tavern 29 is the right spot for you if you are in the NoMad area looking for a rooftop brunch with a more laidback setting. The food here is all the comfort foods you need if you are famished after touristing around the entire island, partying too much, or just in need of some real New York comfort food. Think Mexico meets America.
The rooftop view is not the best one you can get, and the shade will hit pretty early, but not all of us are sun worshippers and let's be real, New York summer heat can be excruciating.
The menu offers a wide range of food, for example the famous hangover burger, hangover pizza, nachos, eggs, etc.
Brunch hours are Saturday and Sunday 11:00pm to 4:00 pm
Website: http://tavern29.com/menus.html#brunch