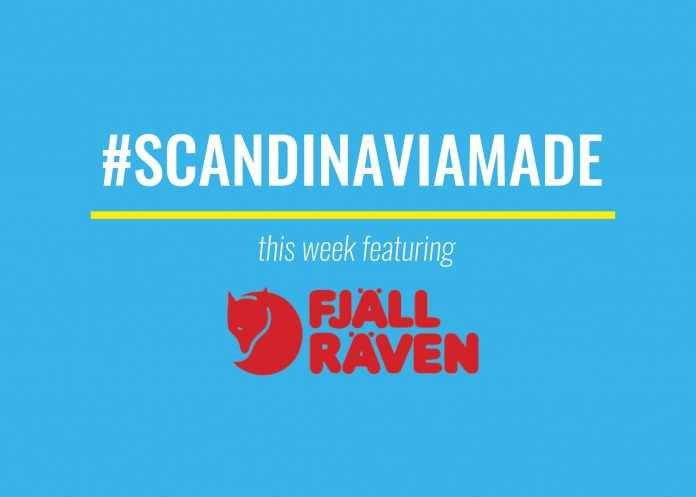 New year, new us.
We are bringing back our article series, originally called #Swedishmade, and turning into #Nordicmade. That means that we will feature famous brands and companies made in the Nordics.
Our hope is to highlight the story behind big Nordic brands and Nordic exports and ideas that are already that show that a lot of what people all over the world are familiar with and love — are actually made in a Scandinavian country.

For this week's #Nordicmade we want to introduce the super popular brand Fjällräven.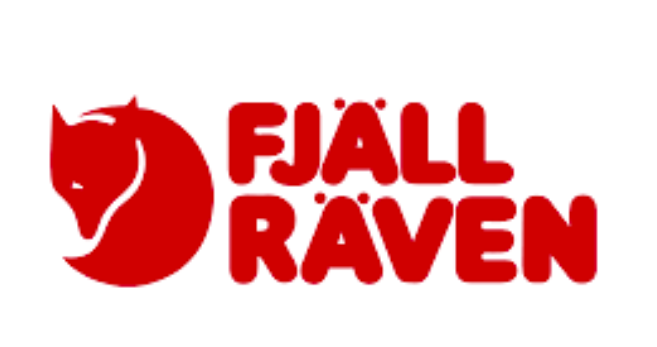 Fjällräven as a brand is vastly recognized all across the globe and their products, predominantly the model Kånken, can be seen worn by people in Sweden as well as in Australia. Because who can have possibly missed the squared backpack, with the rainbow's spectrum of colors?
But did you know that these immensely popular backpacks and the amazing brand behind them, came from a humble beginning in a little town in northern Sweden called Örnsköldsvik?
The man behind Fjällräven, Åke Nordin, was born in the Swedish town Örnsköldsvik in 1936. As an avid outdoorsman, Åke would often ski, hike, sail and was up until the success of Fjällräven a P.E. teacher, ski instructor and carpenter.
When Åke was just 14 years old, he realized while hiking, how inconvenient and inefficient his hiking backpack was. The backpacks of the 50s were very different from the backpacks today (Thanks to Åke, among others). They were extremely heavy in the bottom which would force the carrier to lean forward to compensate for the weight. Åke decided, in preparation for an upcoming hike, that he was going to do something about it.  He grabbed some wood from his family's storage and his mother sewing machine and started experimenting.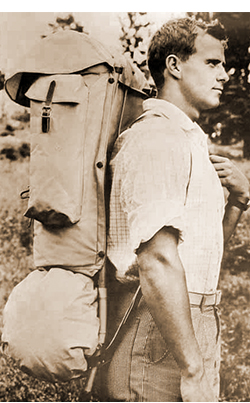 The result was a backpack with a wooden frame that not only allowed him to carry his backpack more comfortably but also to carry more weight. It would take ten years for Åke Nordin to really understand what a gold mine he had created with his new backpack.
In 1956, Åke left to join the military service, which was compulsory in Sweden at the time. During his time there, he realized how the need for functional, qualitative and comfortable equipment was prevalent not only in hiking communities but also in the very elite parts of the military.
While working as a ski instructor and P.E. teacher, Åke started working on a backpack with a very similar construction to the one he had constructed years earlier. This time, he added a frame made of aluminum instead of wood. This would be the backpack that would inspire the birth of Fjällräven.
All while Fjällräven was starting up and establishing itself, the Swedish government launched large-scaled efforts to encourage Swedes to be even more active. Among those efforts was the passing of the law of 4 weeks minimum vacation per year for anyone working in Sweden. This gave Fjällräven the boost it needed to grow even faster. Swedes were as inspired as they'd ever been to be outdoorsy and stay active, and with that came the need for good, durable equipment. Fjällräven's success was a fact.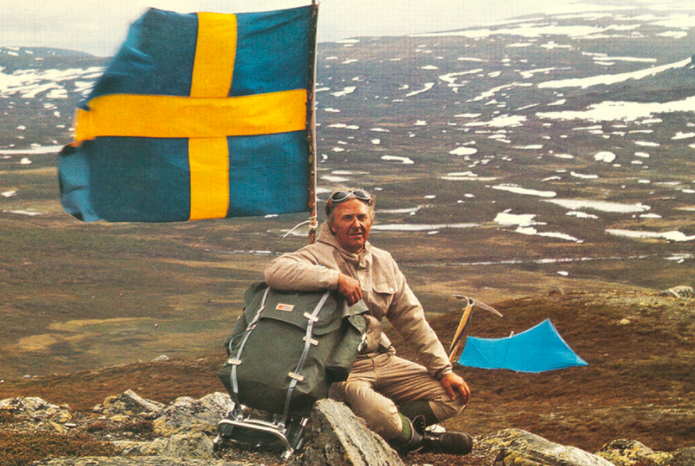 The birth of Kånken
In 1978, Åke Nordin read an article on how children had, as a result of the popular shoulder bags, asymmetrical damages to their backs. Teachers and doctors around the country were alarmed.
He started designing Kånken, the iconic backpack seen on so people's backs today. With a focus on redistributing the weight of the load all over the back, while being small and attractive enough for kids to want it use it for school, Kånken was launched.
It was the birth of Kånken that made Fjällräven a household name. All of a sudden, Fjällräven was not only for people who enjoyed the great outdoors. It was for kids in school or people in need of a good small and handy backpack, for their daily tasks.
In the early 2000's, Kånken started gaining popularity internationally. All of a sudden, the backpack could be seen on peoples backs all over the world. The squared, colorful backpack with the little fox on it was a global and viral success.
Covering large ad screens all over Times Square in New York to Hong Kong, Fjällräven is today one of the most popular and well-known Swedish companies. With products like the Greenland and Expedition Down jackets, the Kånken backpack and more — the brand has proven itself to not only create products of the highest quality but also with comfort and functionality as a top priority.
Fjällräven Classic and Fjällräven Polar
Fjällrävens efforts to create a more active lifestyle for people can truly be seen not only in the products they make but also in the events they organize. Fjällräven hosts the annual Fjällräven Classic, an event where people from all over the world has the opportunity to hike and trek together with other nature and hike fantasts. The Classic started out in Sweden but because of its popularity, it has expanded to the U.S., Hong Kong, and Denmark. They also host the Fjällräven Polar, a race through 300 kilometer of Arctic Wilderness with dog sleds.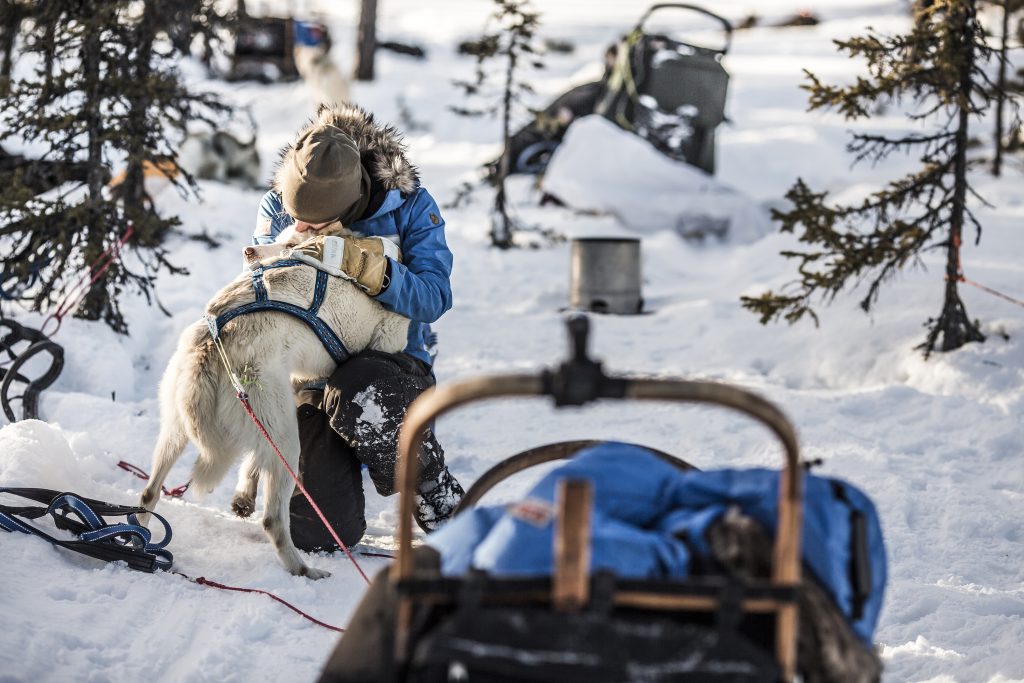 And it all started in a basement in Örnsköldsvik because of one man and his idea to create a more functional backpack.
Did you know…?
The founder of Fjällräven, Åke Nordin, worked as a firefighter and was active occasionally even after the initial success of Fjällräven.
Today, Åke's son Martin Nordin, is the CEO of Fenix Outdoor, the mother company of Fjällräven.
Åke loved to sail, hike, ski and managed to become a certified hobby pilot, flying both airplanes and helicopters.
The word Fjällräven means Arctic Fox in Swedish.