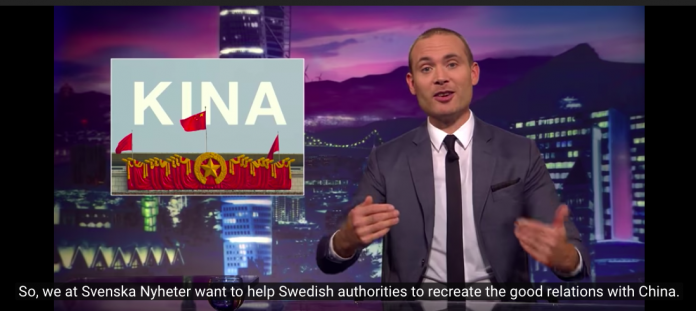 What started out as a joke on the Swedish satirical show "Svenska Nyheter" "Swedish News", has now turned into quite the awkward situation for Swedish-Chinese diplomatic relations.
After a rather comical mishap with two Chinese tourists being escorted away from the premises of a Swedish hostel, the Chinese government publicly criticised Sweden asking them to start ensuring the safety of their citizens and warned Chinese tourists from traveling to Sweden.
Below you can see footage from the night Chinese tourists were escorted off Generator Hostels property in Stockholm.
Article continues…
The short video was jokingly made to show Chinese tourists how to properly be a tourist in Sweden as a response to the news that Chinese government had banned some of their citizens from traveling abroad after "misbehaving" while on their trips. One Chinese citizen was, for example, caught defecating outside the Louvre in Paris.
After the hotel incident, the video might just have been what broke the camels back, and the Chinese government has now directed harsh criticism towards the Swedish government, including the Chinese Embassy in Stockholm formally threatening the Swedish Ministry of Foreign Affairs to take further action if a formal apology from the channel SVT and the show was not given to them.
"We have answered them by stating that freedom of speech prevails in Sweden," said Buster Mirow Emitslöf, a representative from the Ministry of Foreign Affairs.
"It looks like we've embarked on a diplomatic crisis with a superpower," "Svenska Nyheter" show host, Jesper Rönndahl tweeted.
Below you can see the episode in which the Tourist Guide-video was aired.
(Subtitles can be turned on in the youtube menu below)