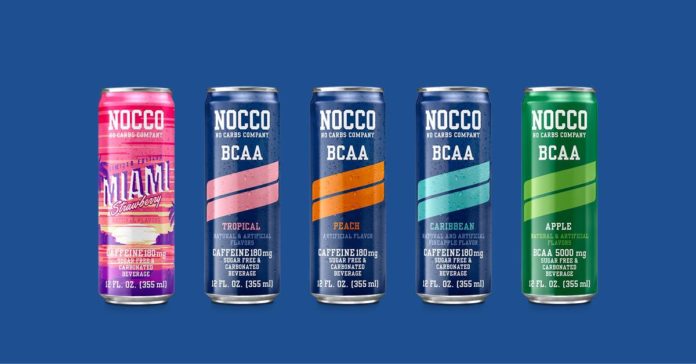 The Swedish brand NOCCO made a splash when they entered the U.S. market early last year. Although being widely recognized among the general crowd in Sweden, NOCCO USA has kept a sharp focus on the fitness industry on this side of the ocean.
Via their U.S. office in Venice, California, the drink has made its way across the country and is now available in more than 1500 gyms in California, New York, Florida, Arizona, and Nevada.
And it looks like their hard work is paying off. The media platform Stack3d which focuses specifically on news and reviews about supplements and other work-out related foods and beverages has sniffed out the Swedish drink and nominated them in their contest Clash of Cans.
The annual contest aims to find the most popular energy drink in the United States. Among the other nominees are the brands Red Bull, Monster, and Celsius.
To read more about the contest, visit Clash of Cans page.