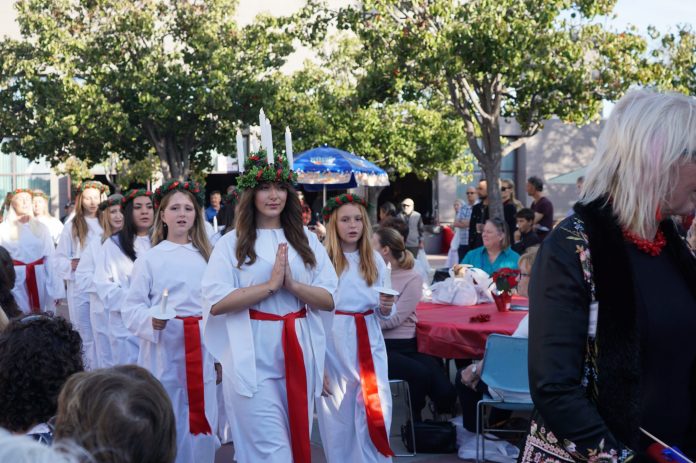 Christmas is a time that most people want to spend time with their families.
This was something Swedish entrepreneur Agneta Nilsson was reflecting a lot about when she decided to host a Swedish Christmas fair in Los Angeles 1979. She wanted to throw an event for all the Swedish people who could not go home for Christmas so that they could at least have some pre-Christmas fun and a feeling of familiarity. Today SWEA Los Angeles Annual Christmas Fair has become a tradition for not only Swedes but for everyone in the Los Angeles area. And of course, Swedes in the States were invited.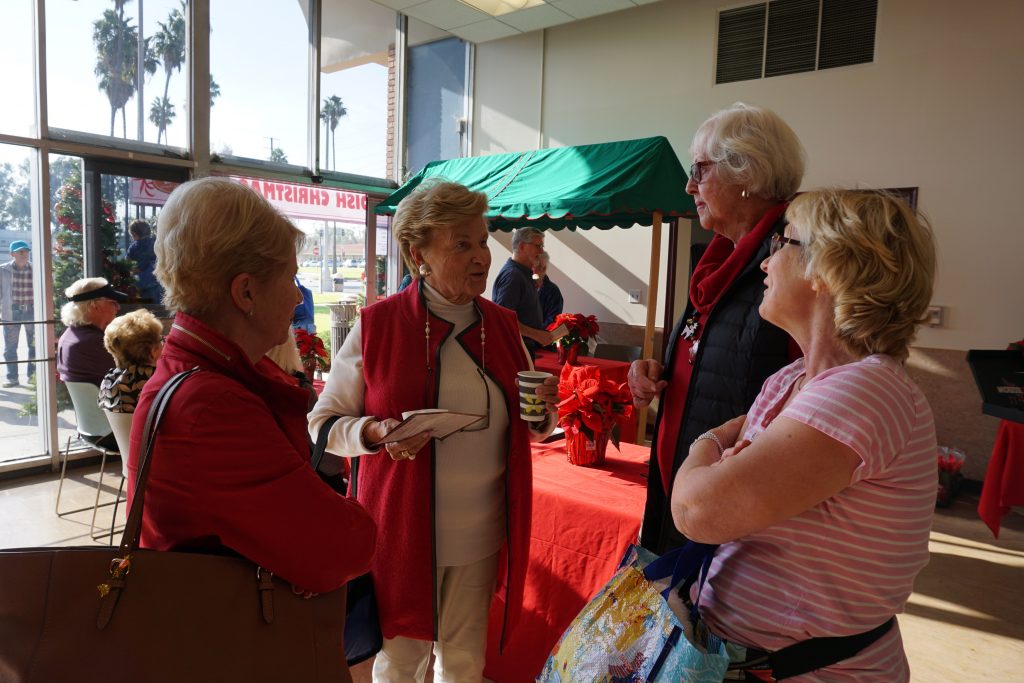 Agneta Nilsson (in the middle), founder of SWEA, with friends.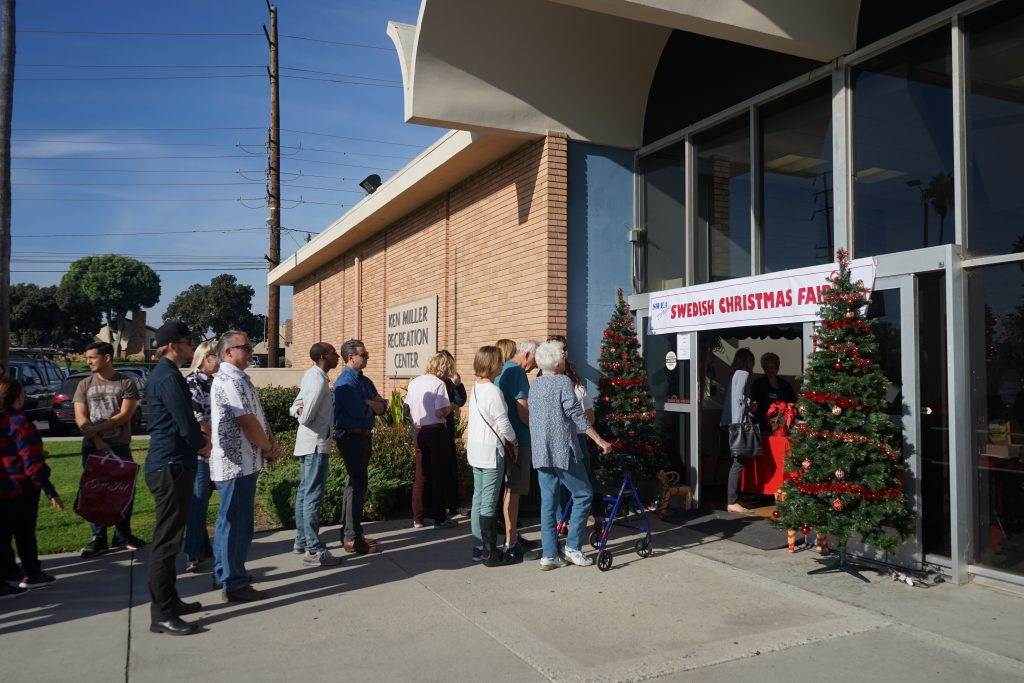 This year the event was held at the Ken Miller Recreation Center in Torrance and a variety of young and old people, families, Americans, Swedish and other nationalities were there to celebrate the 1st Advent, which falls under the first Sunday of the December month and is widely celebrated in Sweden.
As always there was the popular Lucia celebration, and this year's Lucia was Viktoria Strand from Borås.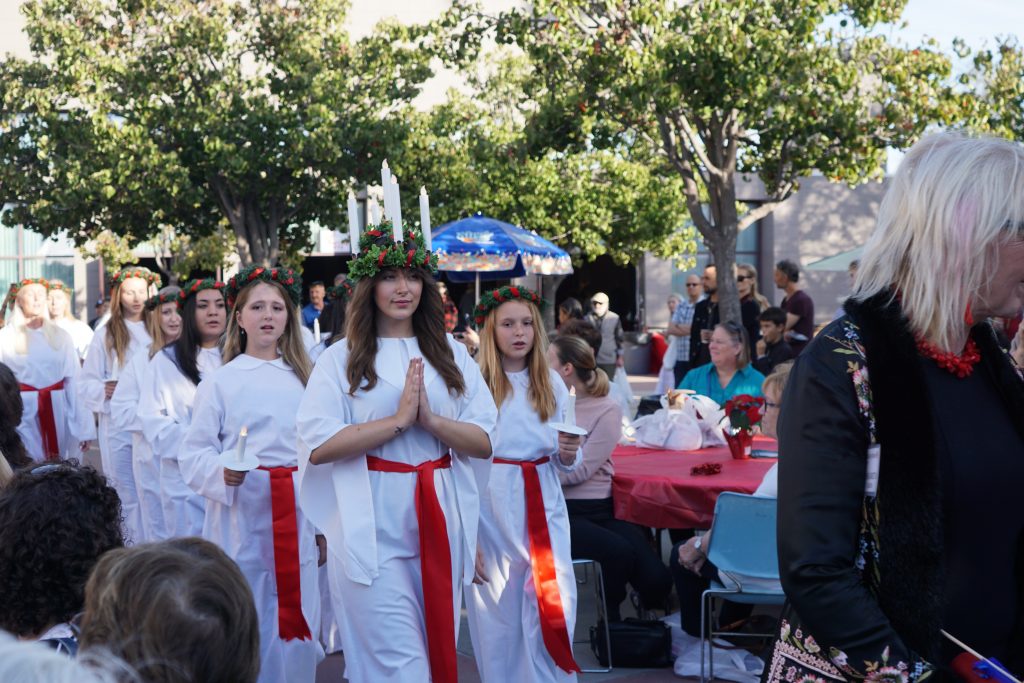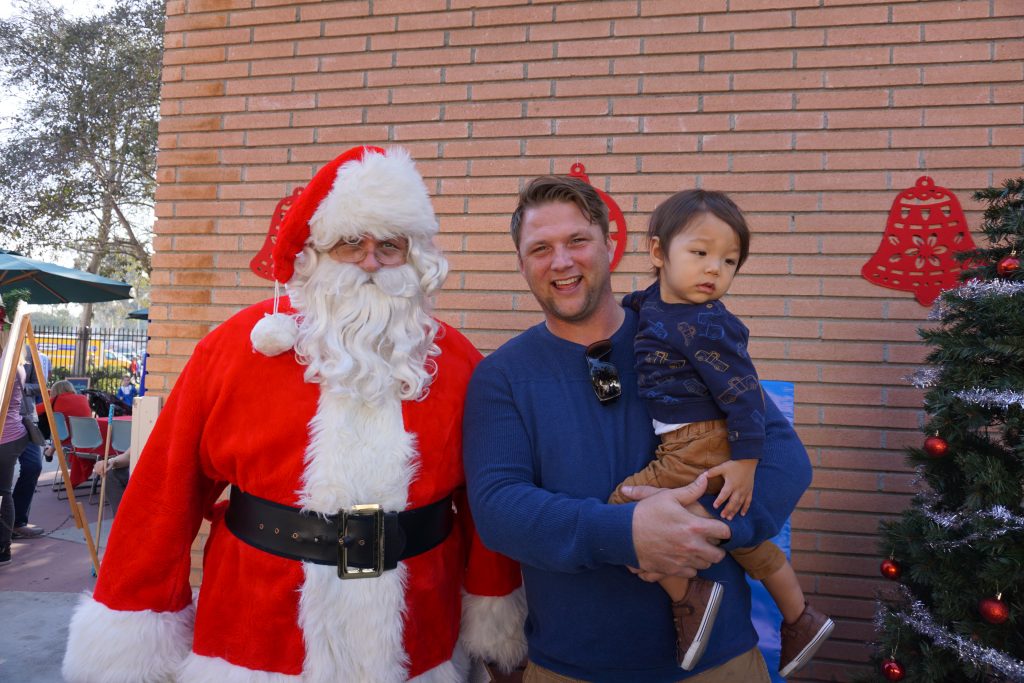 "Earlier years there have been celebrities who have come to crown the Lucia. One year Alexander Skargsgård crowned the Lucia, but no one knew who he was. We had to put up signs everywhere that said "Alexander Skarsgård, son of Stellan Skarsgård. And another year Anthony Kiedis, Singer of the Red Hot Chili Peppers crowned the Lucia, and he even wrote a special poem for the event," said Anna Jönsson Conell, who's been in charge for the Glögg (hot and spiced wine) at the event for the past 20 years.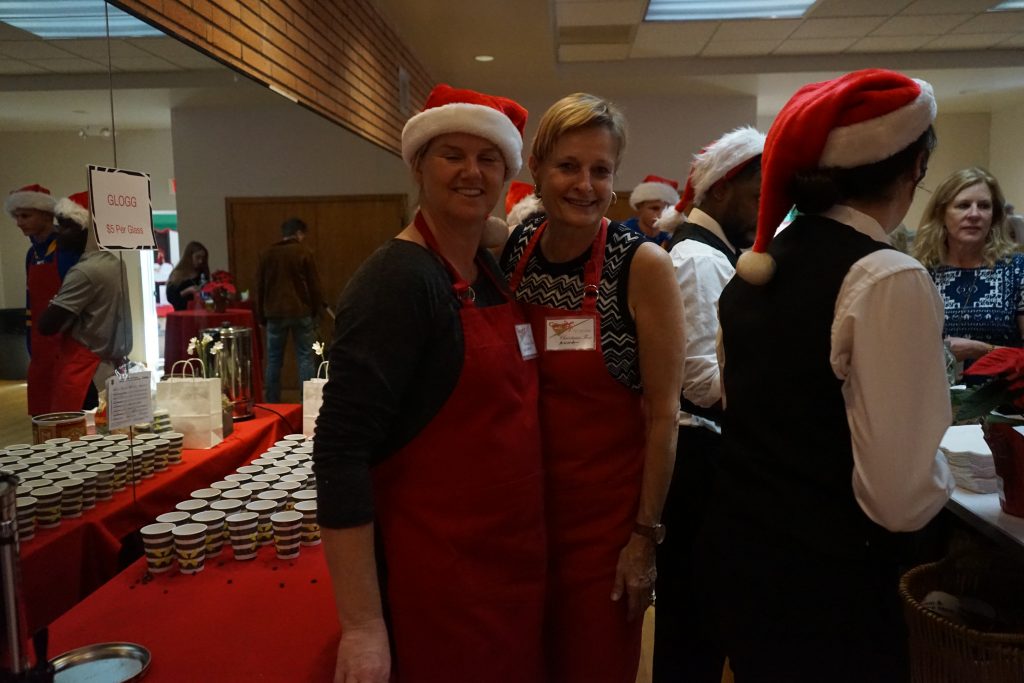 Anna Jönsson Conell on the right, with papers mugs in the back waiting to be filled with glögg. 
Anna also said that the SWEA-organisation means a lot to her.
"For me, the Christmas Fair means that the Christmas season has begun. It's fun to see so many people coming here, that new people are finding their way here and that so many people are coming back to the Christmas fair year after year. I have made a lot of good friends thanks to SWEA."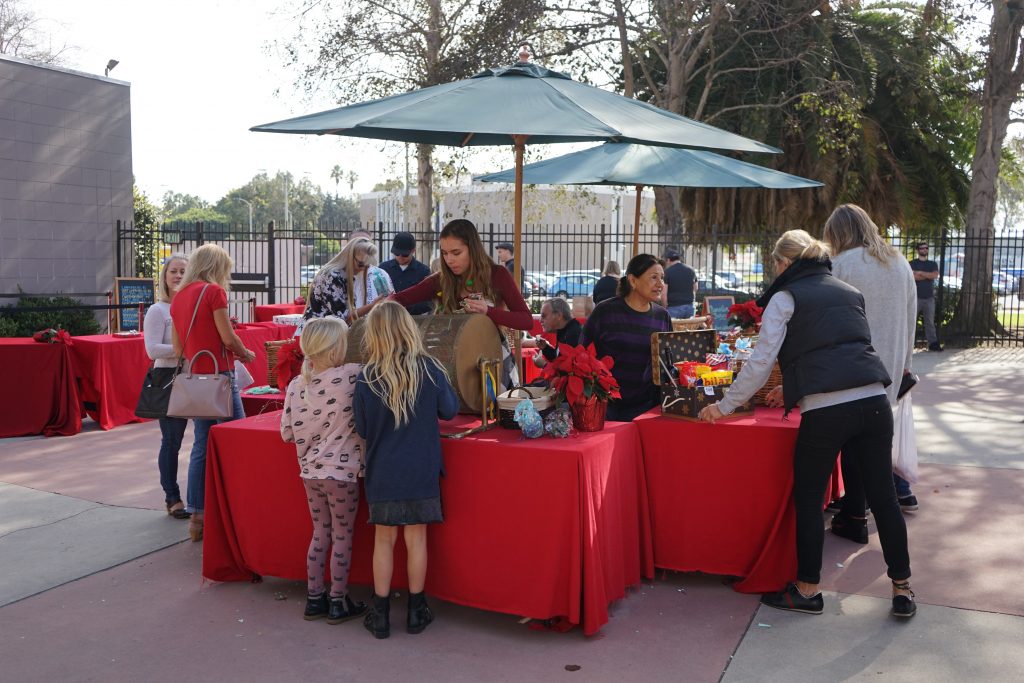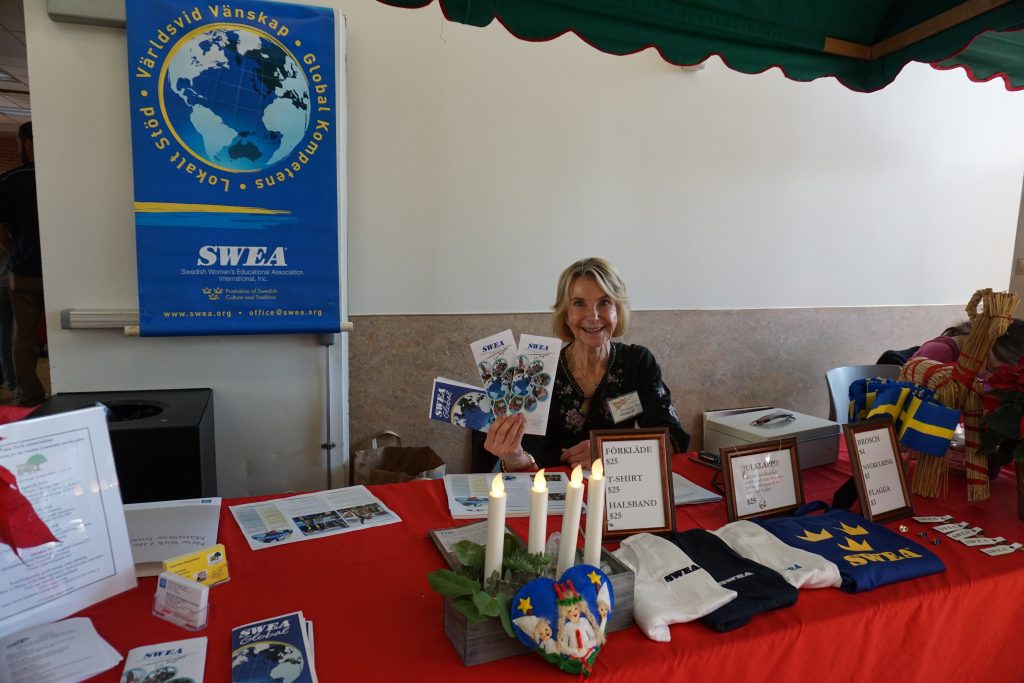 The vendors at the fair were selling handcrafted items, art, jewelry, toys, Swedish books and more. One of the most popular things sold was semlor, the Swedish pastry. Berolina Bakery in Glendale was baking for two days and sold over 700 semlor at the fair.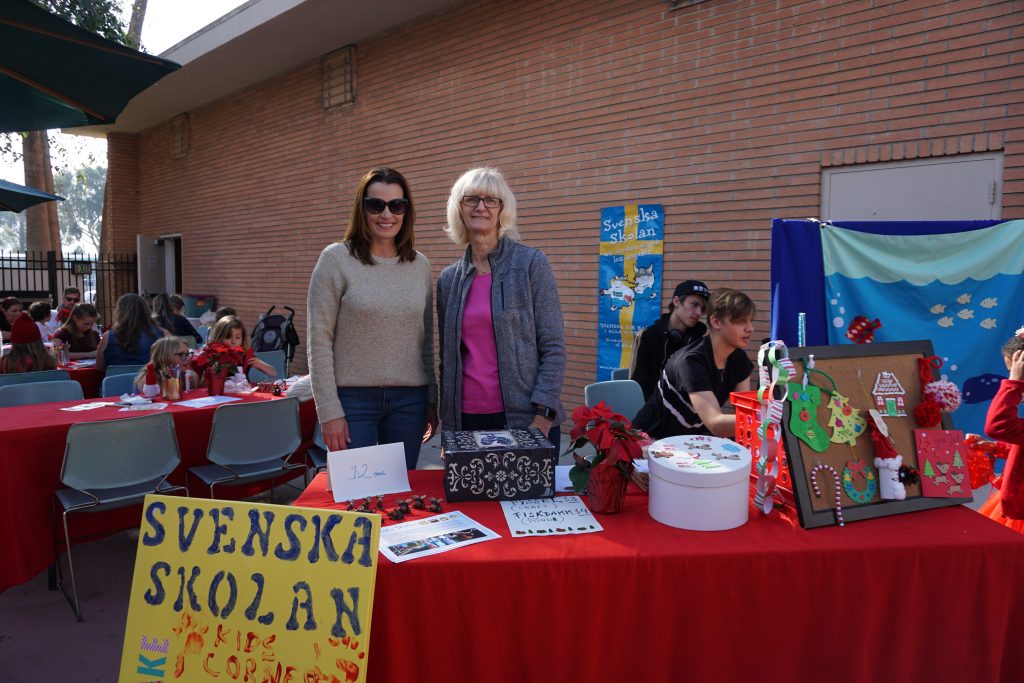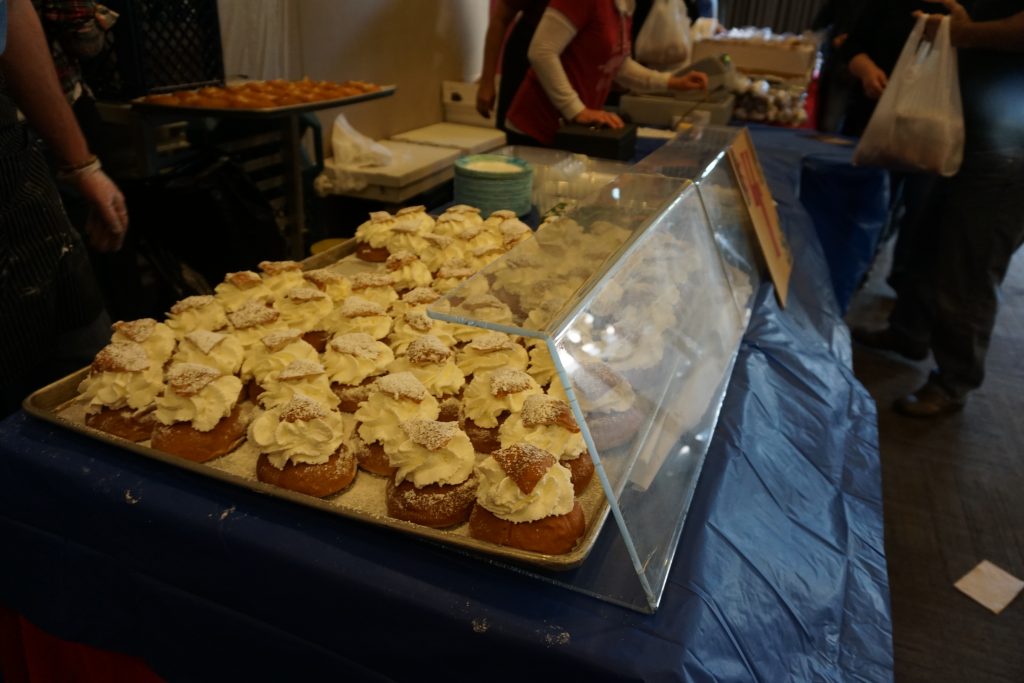 Money made by SWEA Los Angeles at the fair (entrance fee, food and raffle tickets) goes to lowering the membership fee, having more and bigger events and to SWEA Los Angeles film scholarship. The scholarship goes to filmmakers at the beginning of their careers and consists of $7,500 and a round ticket from Sweden to Los Angeles. The recipient will spend three months in Los Angeles, the movie capital of the world, focusing on work, education, and networking.
What is SWEA?
SWEA Los Angeles is a chapter of SWEA Inc., Swedish Women's Educational Association International, Inc. SWEA Inc. is a global non-profit organization for Swedish speaking women who live or have lived abroad.
To read more about SWEA, or how to become a member, visit their website here.