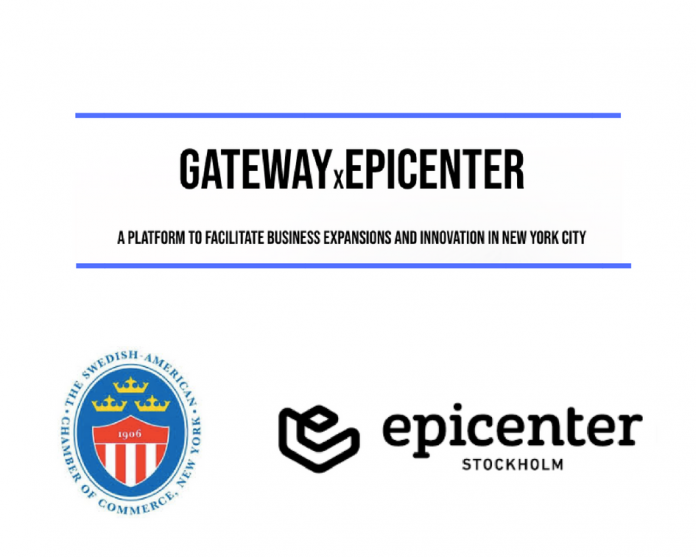 Earlier this week, it was announced that The Swedish-American Chamber of Commerce, New York (SACC NY) and Epicenter will be entering a long-term collaboration this summer, launching Gateway x Epicenter.
According to SACC NY's press release, the need for a meeting place for Swedish and American companies to collaborate has increased significantly. "In recent years, the demand for a place where Swedish professionals and entrepreneurs operating in the U.S. can meet and collaborate has increased significantly. Thus, the Gateway initiative was developed with the purpose to create opportunities for Swedish and American companies to meet, grow and initiate mutually beneficial partnerships."
SACC New York, the first Swedish Chamber of Commerce in the United States, also independent of the SACC USA umbrella, has been active in New York since 1906. They have solidly established themselves as the go-to organization for Swedish startups establishing themselves in New York. Stepping up their efforts earlier this year, when they launched new membership packages with more focus on entrepreneurs and startups.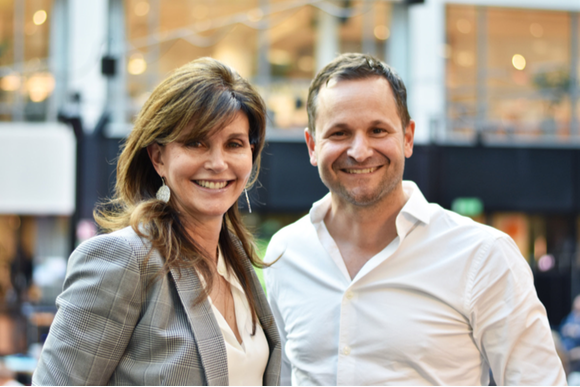 Epicenter, the company SACC New York will be collaborating with, is headquartered in Stockholm and considered one of Scandinavia's leading innovation houses. On their website, Epicenter writes that: "Epicenter acts both as a commercial engine and as a role model in its chosen markets. Our mission is to establish Epicenter House of Innovation in the key digital hotspots of the world."
With powerhouse players like SACC New York and Epicenter, the expectations for this collaboration are high. In their press release, they write: "Gateway will be a professional community where companies and entrepreneurs are able to share knowledge, experience, and expertise on how to succeed in the U.S. market. The Chamber has a widespread network of members, including many multinational corporations. For the MNCs, Gateway will be a "home-away-from-home" and offer an opportunity to interact with innovative entrepreneurs and scaleups."
The office space, which will be located in Midtown, Manhattan, offers office spaces in form of private offices, dedicated desks, licensed desks and even event space. Space launches in September 2018, but you can already apply for a membership within the community on their website.
If you want to learn more about the collaboration between SACC New York and Epicenter, read the full press release here.