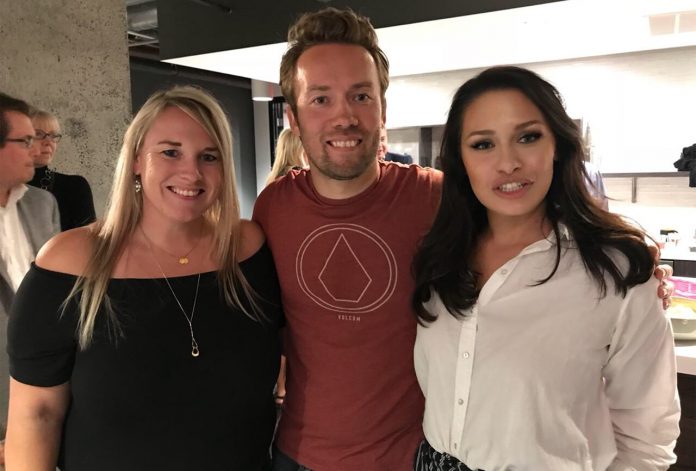 Nordic Nights proves to be a continued success with the latest event, featuring keynote speaker, David Heinemeier Hansson, was sold out days in advance. 
Nordic Nights is the monthly event hosted by Nordic.LA at their office located on 7080 Hollywood Boulevard in Los Angeles (same office as Swedes in the States!). The idea behind the networking event is to give American and Nordic creatives a chance to listen, mingle and be inspired by relevant, exciting and experienced keynote speakers.
Last week, David Heinemeier Hansson, the creator of the popular Ruby on Rails, a web-application framework, and partner of the web-based software development firm, Basecamp, was the keynote speaker. The young Danish author, programmer, and mogul had quite a bit to share about his view on entrepreneurship, his own experiences being an entrepreneur in the United States and, low and behold, the terrible work-life balance that he says most Americans have.
Long hours, an excessive workload, and a lack of sleep have become a badge of honor for working professionals in the U.S. whereas David means that this instead is a sign of stupidity. "I didn't get 100% more done when I started working full-time from part-time. I got a little bit more done but it wasn't like I automatically doubled in efficiency"
Other takeaways from David speech was the importance of spending your time wisely and in order to do so, saying no to things that just aren't important enough or won't benefit you. So that FOMO- feeling that you might have sometimes? Get rid of it.
This Nordic risktaker who co-wrote the book: "It doesn't have to be crazy at work", kept coming back to the importance of a healthy work-life balance, which is clearly inspired by his Danish upbringing. Thanks to that, he said: "I can enjoy a grateful, humble, enjoyable life."