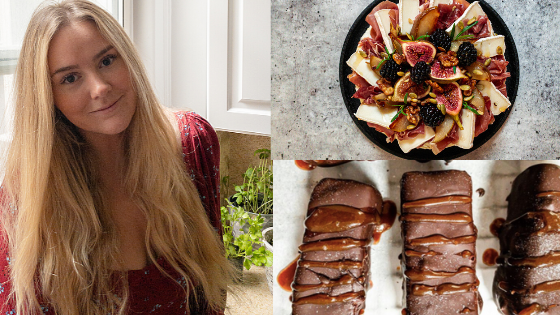 Elin Strömberg moved from Hammarstrand, an hour outside of Östersund in northern Sweden, to New York to study graphic design. But the multi-talented Swede doesn't only bring her creative genius to the world of graphic design, she also takes it with her to the kitchen. On her Instagram account @elininthekitchen, you can follow Elin as she creates fun, healthy-ish dishes, and desserts.
Of course, you can take a girl out of Sweden but you can't take Sweden out of the girl. Elin whips up amazing recipes inspired by the Swedish cuisine, and at Swedes in the States is where she shares those recipes.
We look forward to introducing you to our new food contributor!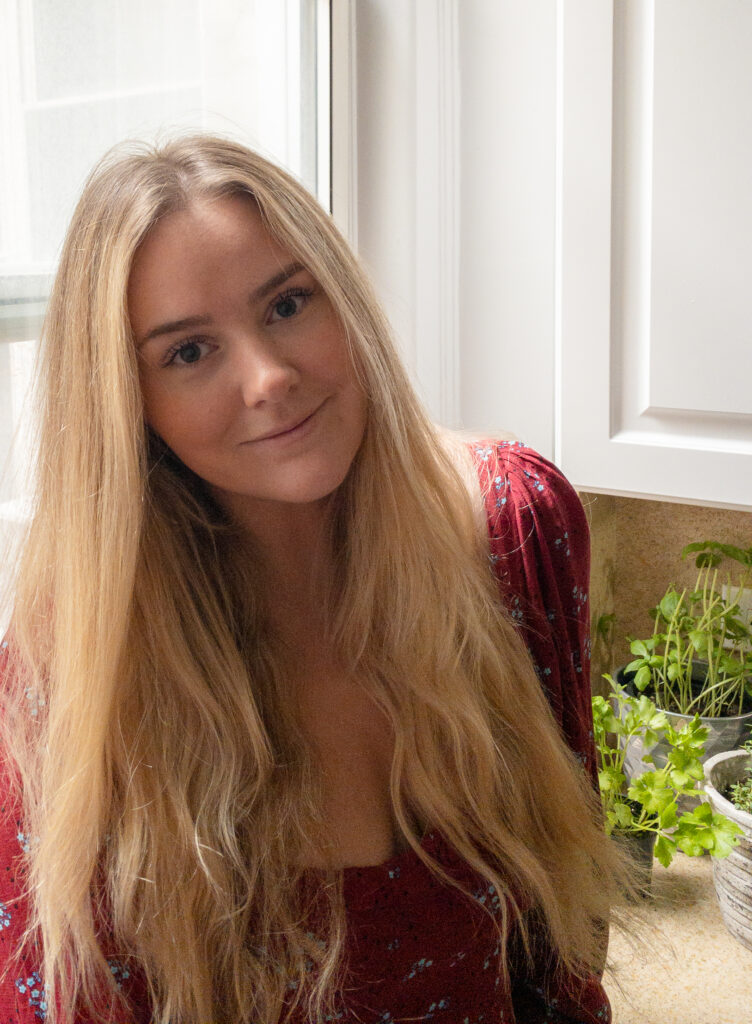 Tell us about your journey from Hammarstrand to New York City?
Growing up, I definitely felt that itch that I'm sure many ex-pats have felt at some point – that I wanted to get away and experience something different.
I felt a little out of place and kind of restless all throughout high school, and I didn't really know what I wanted to do with my life. Luckily, I ended up meeting this absolutely wonderful student counselor during my last year of high school (shout-out to Ulla!), she signed me up for a class in graphic design – which was taught by this awesome and dedicated teacher, Alee, who had studied design here in New York.
Having always been a creative person, whether it be painting, drawing, cooking – I was hooked immediately! It didn't go unnoticed, and Alee really encouraged me to apply to some schools in New York.
It took me a while to build up the courage to do so, but obviously, I am very glad that I did. I'm incredibly thankful that I had these people around me who believed in me and cheered me on. And then I met my now-husband within weeks of arriving here, and the rest is history! 😊
How did you form a passion for baking?
I've always loved both cooking and baking! Both my parents are really good at it, although they approach it very differently – my mom makes the best traditional, indulgent Swedish food, and my dad is a health nut who loves to explore different cuisines. So I guess I'm a healthy mix of both of them!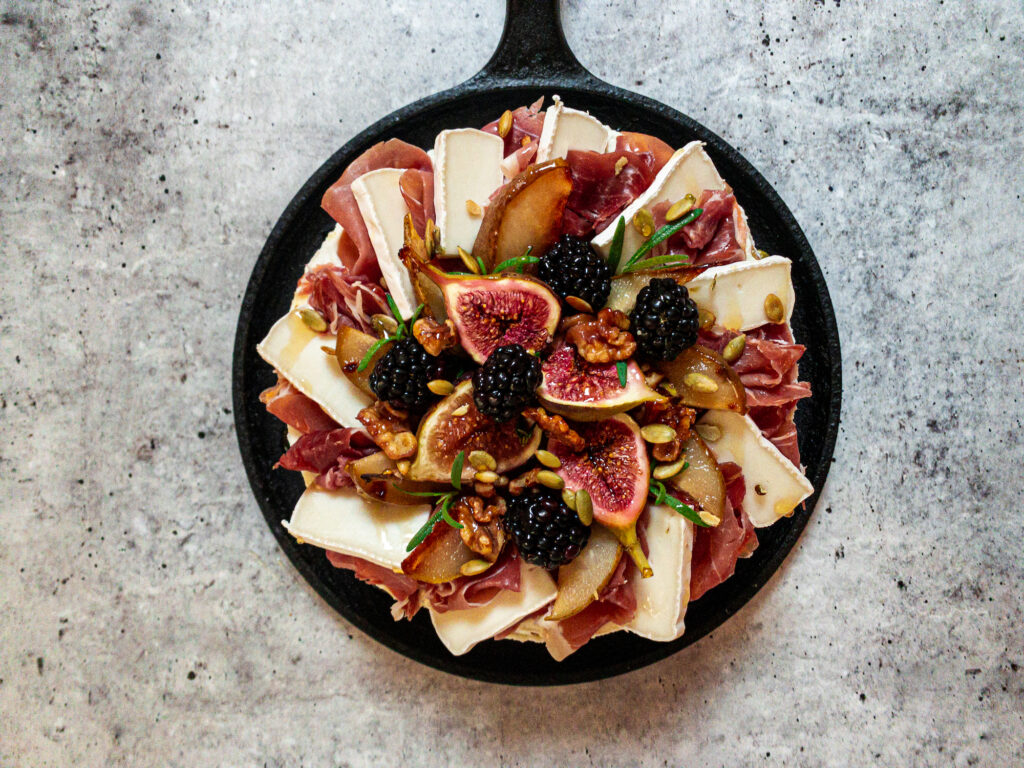 You share recipes that are gluten-free and mostly dairy-free. Do you find it harder to create recipes with a healthy twist?

Not necessarily – there are so many different products out there that can substitute for white flour or white sugar, as an example. I am reluctant to label what I make as "healthy" or even as a universally better alternative, we're all different, with different ideas of what's "healthy". I'm definitely not a nutritionist, I'm just approaching my cooking and baking in a way that I feel works for me.
How does the food in the United States compare to the food in Sweden?
I'm not sure it does! It's very different, especially for someone like me who comes from this small town in northern Sweden, and now I'm here in this whirlwind of different cultures and cuisines that is New York City. The United States is such a massive country, so it's really impossible to even begin to compare.
Baking and cooking enthusiasts can follow you and your journey on your Instagram @elininthekitchen. What led you to start sharing your recipes on social media?

My friends have been saying that I should do it for a while – but it felt a little intimidating, especially since I didn't really know anything about photography. But I'm slowly learning and improving!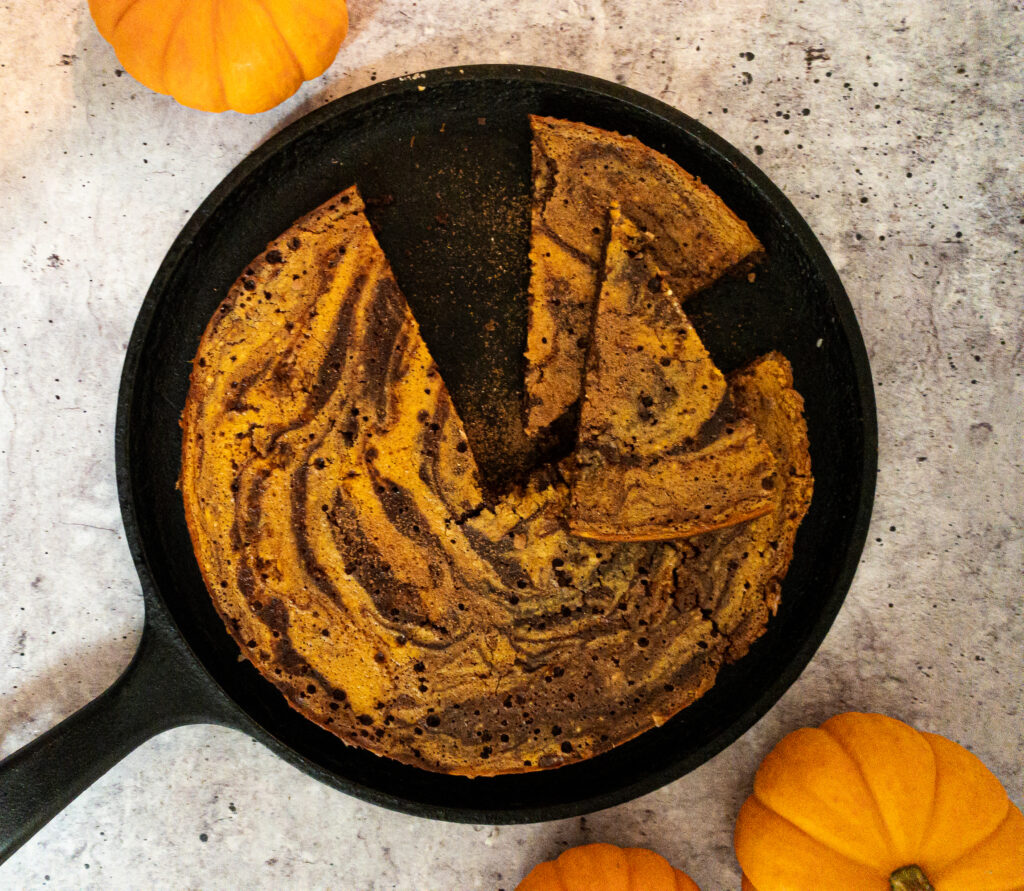 You are the new food contributor at Swedes in the States. What can our readers expect to see from you?

With Christmas coming up (yay!), expect to see a lot of traditional Swedish Christmas baking and cooking! It really is my favorite holiday, and I am so excited to share it with all of you! 😊