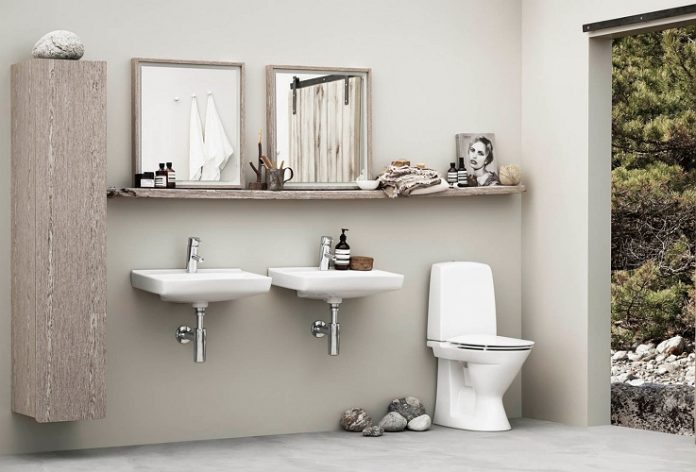 Swedish interior design is known for minimalism a simplicity.
We like to keep it clean, functional and environment-friendly and that's why we love IFÖs bathrooms. Get inspired by the Swedish company and let us know what you think about this Scandinavian design! 
IFÖ has created bathrooms for over 80 years and is not planning to quit soon. Knud Holscher is the designer and has been since 30 years back. His studio has won more than 70 prizes and is one of Scandinavian's most recognized design studios.
The company makes their products as environment-friendly as possible and has always the environment in mind when seeking new materials. IFÖ was the first company in the world to make a low flush toilet, which today is a standard all over the world! It makes you save both money and water.
A very important part of the IFÖ team is to make rooms functional, the products are made to facilitate your life, and they state that a design without function is not worth that much. The simplicity, the functions, the clean and timeless design is all an inspiration from Scandinavia.
Check out these IFÖ bathrooms and home appliances, let us know what you think! For more pictures go to https://www.ifo.se