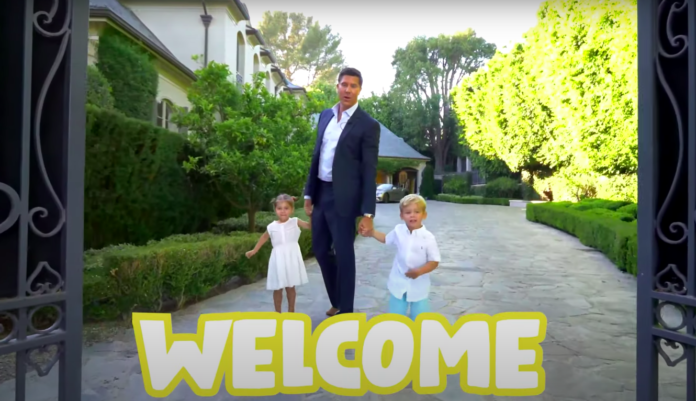 Fredrik Eklund is probably best known among Swedes for being the most successful Swedish real estate brokers in the United States. But in addition to his real estate success, Fredrik is also a beloved reality show star, who rose to fame on the hit show Million Dollar Listing New York.
Now Fredrik is announcing a new show created by and starring himself. His colleagues for the show? His twins, Freddy & Milla.
Fredrik Eklund just announced on Instagram that he and his two children, Freddy and Milla, will be starring in a brand new YouTube series called 'Milla & Freddy's Adventures'.
In the series, Milla & Freddy will be accompanying their dad as he visits new properties around the world.
Fredrik revealed on Instagram: "It's a kids show – with the most expensive real estate in the world as a backdrop. Each episode Milla, Freddy & Dada visits a new property and learn new things, like ABC, emotions, painting, etc."
In the short trailer shared by Fredrik, we get a glimpse of the family's new home in Bel Air. Husband Derek Kaplan also seems to be making an appearance.
The idea of a kid's show came to Fredrik during the lockdown after watching kids shows on YouTube, and also realizing that he would have to homeschool them for an unforeseeable time.
"During the lockdown, I consumed a lot of YouTube kids shows with my kids – like most parents – and realized I would have to homeschool them for a few months. So I took into my own hands by heading out into the world, teaching them everything while creating Milla & Freddy's Adventures," Fredrik continued on Instagram.
You can find the first two episodes on the link below. A new episode of the show will be released every Thursday.
We are excited to continue following the Eklund family on their new adventures.