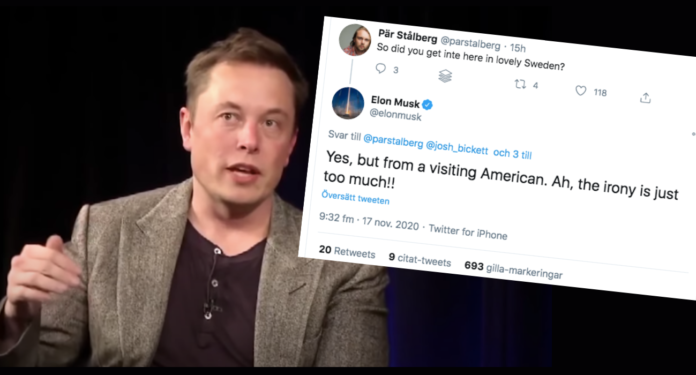 Super entrepreneur, Elon Musk, took to Twitter last week to confirm that he had tested positive for covid-19. By questioning the results of his test, he quickly stirred up a discussion on Twitter regarding the legitimacy of the tests as two tests had come back positive, and two were negative.
It was in the same thread that one curious Twitter follower asked Musk whether or not he had been infected in Sweden, which Elon Musk swiftly confirmed, saying: "Yes, but from a visiting American. Ah, the irony is just too much!!"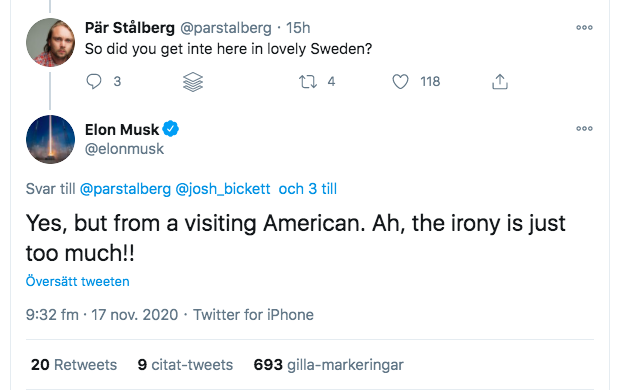 According to the Swedish news outlet, Aftonbladet, Elon Musk was infected during a birthday celebration at Stora Sundby Slott in Eskilstuna, a town about 1.5 hours outside of Stockholm.
The birthday celebration was hosted by Ken Howery, an American entrepreneur who, together with Elon Musk, founded Paypal. Ken Howery is also currently the U.S. Ambassador to Sweden, appointed by President Trump.