Relax and network with a drink or two. Meet other young professionals, share stories, and discuss future opportunities.
Don't forget to register
When: Tuesday, December 5, 5pm
Where: The Sovereign in Georgetown
1206 Wisconsin Ave NW
Washington, DC 20007
The Nordic Young Professional Happy Hour is hosted by the Swedish American Chamber of Commerce (SACC-DC), Norwegian-American Chamber of Commerce (NACC) and the American-Danish Business Council (ADBC).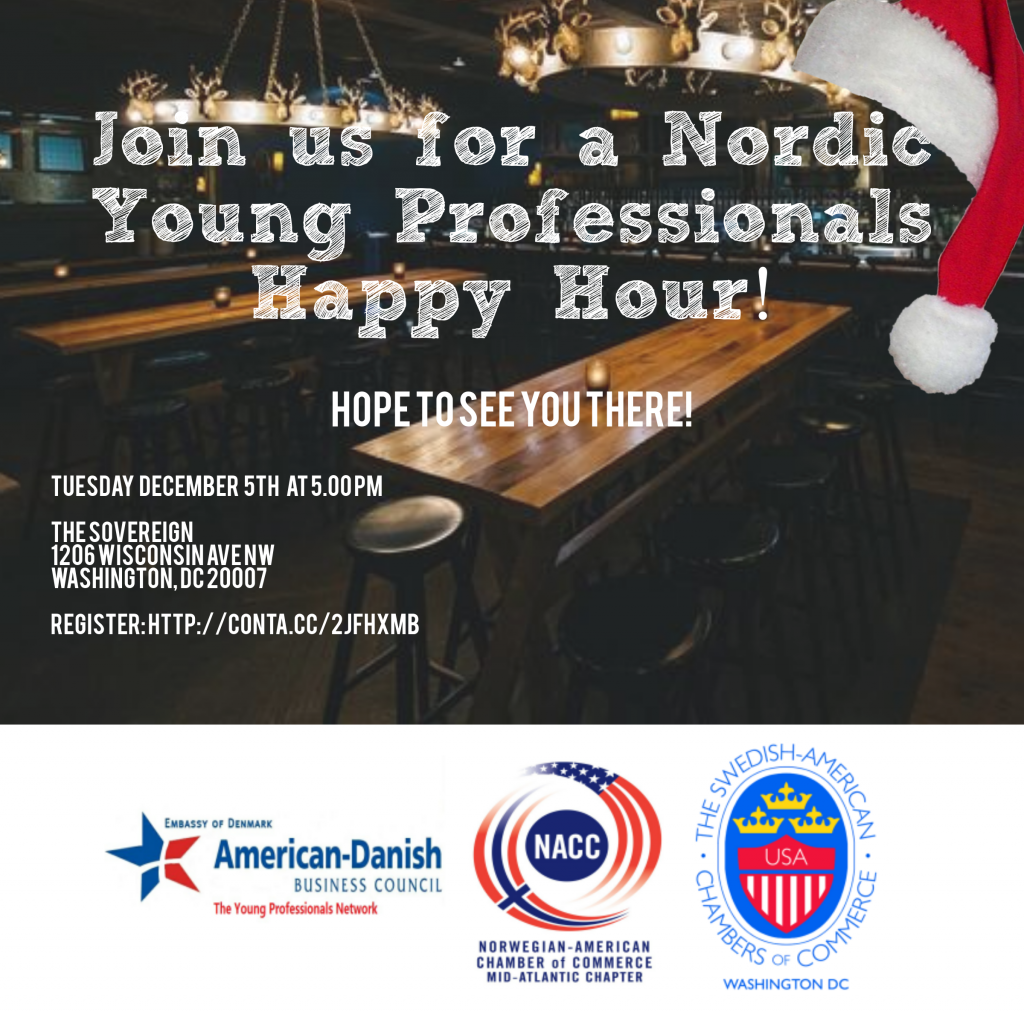 Anna was born in Stockholm and grew up in the Middle East and East Africa before moving to Europe. In total, she has lived in 7 countries and been to more than 40.

She currently lives in Washington D.C.

Latest posts by Anna Klapper (see all)