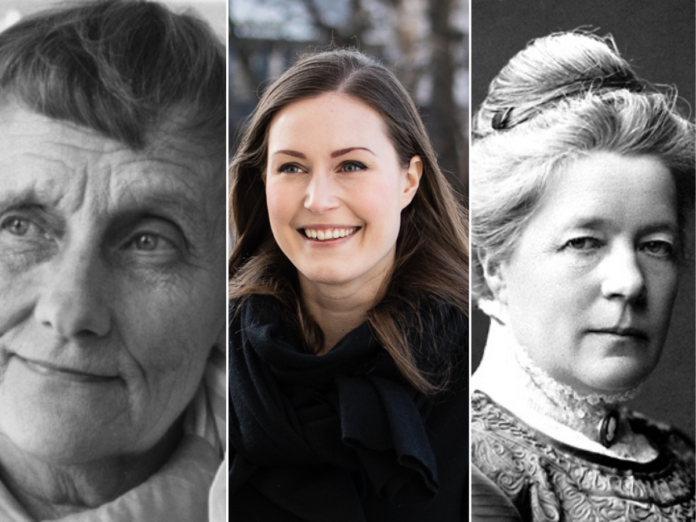 Happy Women's History Month!
Today, it's hard to imagine that a hundred years ago, women were unable to vote in elections in both Scandinavia and the U.S. A little more than fifty years ago, women weren't allowed to open bank accounts or take employment without a man's approval – and let's not forget the women who are still fighting for these basic human rights in some parts of the world.
Nevertheless, a lot has happened in the last few decades, pushing equality and women's rights, and it's not without the incredible accomplishments of women, who had to be the first at something, smashing through stereotypes and defying expectations, and leaving an indelible mark on history.
Although, the push for equality has been a collective effort by women, and men, all around the world, we wanted to highlight some amazing Nordic women who have contributed to a change in the world, in their own special way.
Here are ten inspiring Nordic women you should know:
---
Astrid Lindgren
Astrid Lindgren was a Swedish author, best known for her children's book series, Pippi Longstocking. Born in 1907, Lindgren began her career as a writer in the 1940s and went on to publish more than 40 books for children and young adults.
Her stories often featured strong, independent female characters who challenged traditional gender roles.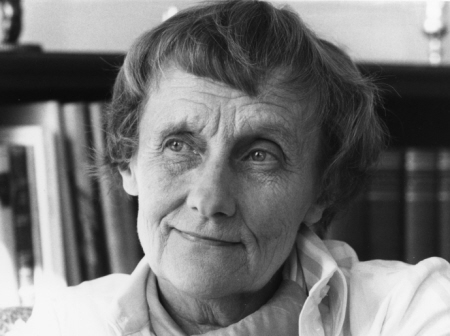 ---
Sanna Marin
Sanna Marin is a Finnish politician who has been serving as the Prime Minister of Finland since December 2019. Being born in 1985, she is currently the youngest sitting Prime Minister in the world.
---
Vigdís Finnbogadóttir
Vigdís Finnbogadóttir is an Icelandic politician and former president of Iceland. She was the first woman to be democratically elected as head of state in the world, serving as the president of Iceland from 1980 to 1996.
During her presidency, she became known for her advocacy of women's rights and environmental protection. She remains an important figure in Iceland and beyond for her role in breaking barriers for women in politics.
---
Margrethe II
Margrethe II is the queen of Denmark and has been in reign since 1972, making her the longest-reigning female monarch alive.
During her reign, Queen Margrethe II played an important role in promoting Danish culture and has been a strong advocate for sustainability and environmental protection. She is also the first female monarch of Denmark since Queen Margrethe I, who ruled from 1375 to 1412.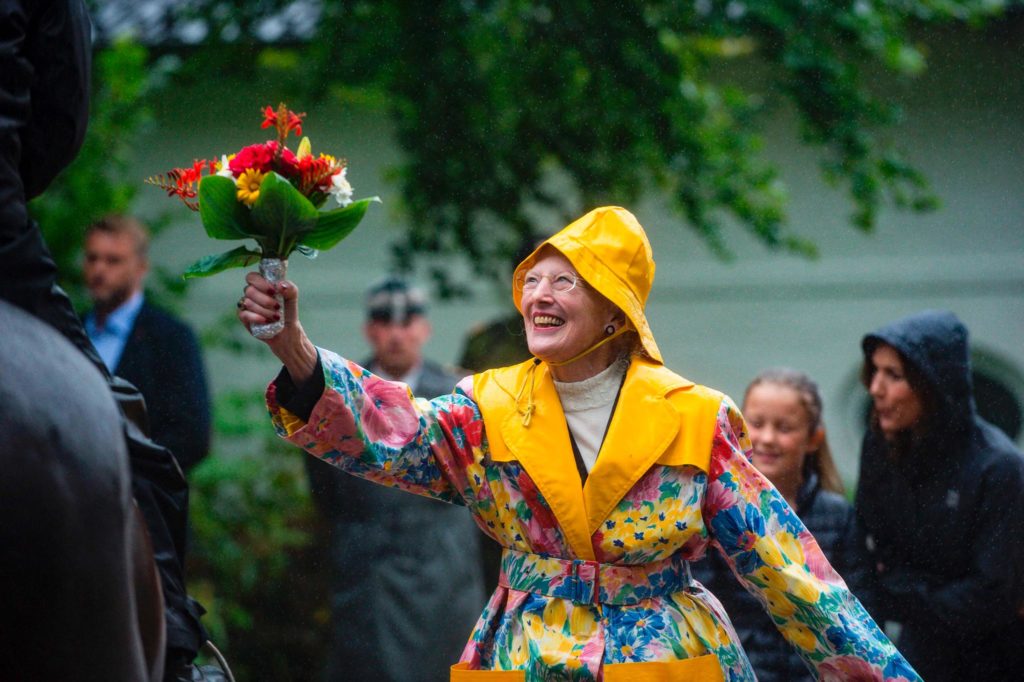 ---
Crown Princess Victoria
Crown Princess Victoria of Sweden is the heir apparent to the Swedish throne and the eldest child of King Carl XVI Gustaf and Queen Silvia.
She is a strong advocate for gender equality and women's rights and has played an important role in supporting various charitable organizations and causes. She is also the first female to inherit the throne after her father changed Sweden's Act of Succession in 1979, making Sweden one of the first European monarchies to adopt primogeniture.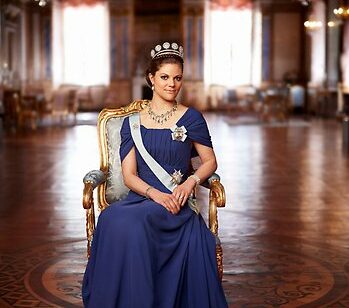 ---
Greta Thunberg
Greta Thunberg is a Swedish environmental activist who gained international recognition for her efforts to combat climate change. Born in 2003, she became a prominent figure in the climate movement after staging a solo protest outside the Swedish parliament in 2018.
Her protest inspired a global movement of youth-led climate strikes, which have been held in over 100 countries. She has received numerous honors and awards for her activism, including being named Time magazine's Person of the Year in 2019.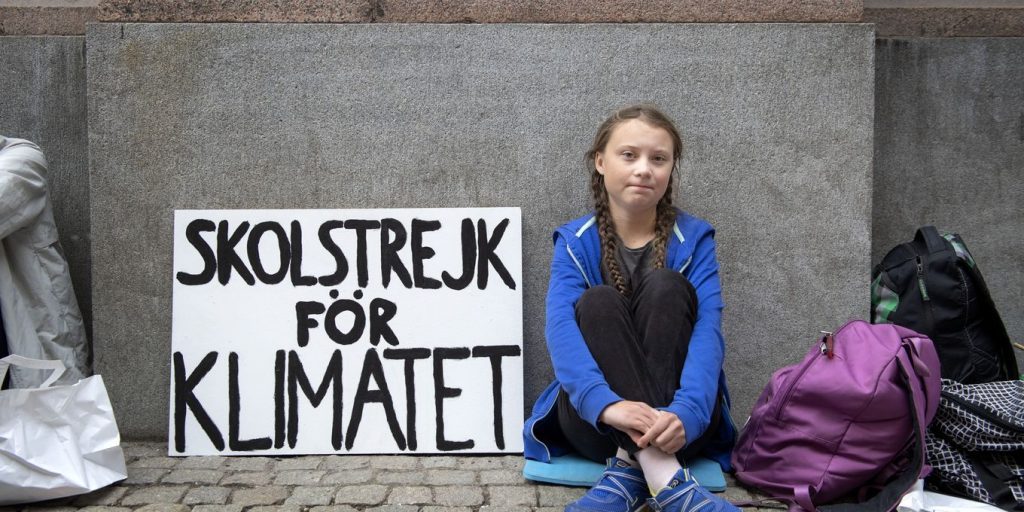 ---
Gro Harlem Brundtland
Gro Harlem Brundtland is a Norwegian politician and physician who served as the first female Prime Minister of Norway.
Brundtland chaired the World Commission on Environment and Development, which produced the influential report "Our Common Future" in 1987, and served as Director-General of the World Health Organization from 1998 to 2003. She is widely recognized for her contributions to global health, environmental sustainability, and women's rights, and has received numerous honors and awards for her leadership and service.
---
Karin Boye
Karin Boye was a Swedish writer and poet who is widely regarded as one of Sweden's most important literary figures of the 20th century. Born in 1900, Boye was known for her poetry, novels, and essays, which explored themes of love, human relationships, and the struggle for self-realization. She was also an active member of the Swedish literary and cultural scene and was involved in various political and social causes, including feminism.
---
Selma Lagerlöf
Selma Lagerlöf was a Swedish writer and the first woman to receive the Nobel Prize in Literature. Born in 1858, she is best known for her novels and stories, which often draw on Swedish folklore and legend.
Lagerlöf was a groundbreaking figure in Swedish literature and society, and her works often explored themes of social justice, gender roles, and the power of storytelling. She was also an active member of the women's suffrage movement and was the first woman elected to the Swedish Academy, which awards the Nobel Prize in Literature.
---
Marit Bjørgen
Marit Bjørgen is a Norwegian cross-country skier and one of the most successful athletes in the history of the sport. Born in 1980, she won a total of 15 Olympic medals – 8 gold, 4 silver, and 3 bronze – over the course of her career, making her the most decorated Winter Olympian of all time.
View this post on Instagram