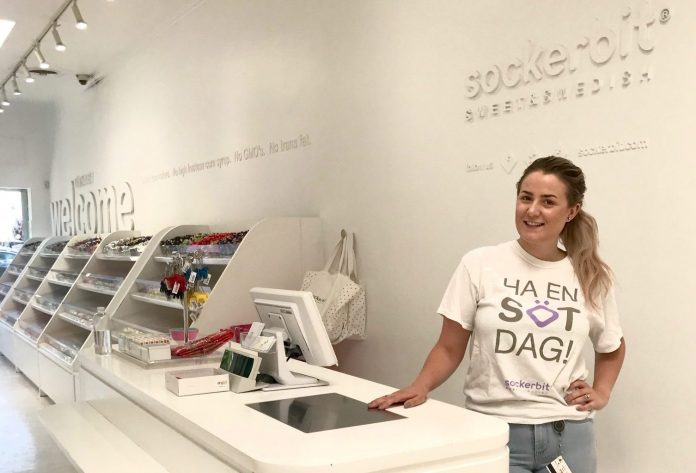 Daniela moved to Los Angeles from Umeå, in northern Sweden, in 2015 to study at Santa Monica College. She had previously been working as a hair stylist since her high school graduation in 2010. After taking her certificate of achievement in Business Merchandising, she applied for an OPT visa to extend her stay in the US. Now, 2 years later, Daniela works full-time as the Assistant Store Manager at Sockerbit in LA. 
Our interviews are sparsely edited to keep the authenticity of everyone's story.
When did you first decide that you wanted to move to the US?
I have always wanted to try to live anywhere else than Sweden. I used to work as a hairstylist and I wanted to move to London to go to a hair dressing education there. But it was after a vacation to the Caribbean Islands 2014 where I met a few Americans on my trip, got to speak English, and enjoy the sun when I decided that I wanted to go to the west coast in America instead.
What was the first step you took to realise your dream?
 I started looking for the same education program for hairstylists in the US instead and I found the same program in Santa Monica. After a few weeks, I realized how expensive the education was and I wanted to stay longer than 3 months. I started to look into other options and I decided to take some classes at Santa Monica College instead. That way I could stay for at least one semester to try it out. I got in contact with KILROY who helped me apply for college. I ended up studying for two semesters instead of one, and I think it was in the middle of the second semester when I realized that I wanted to stay longer.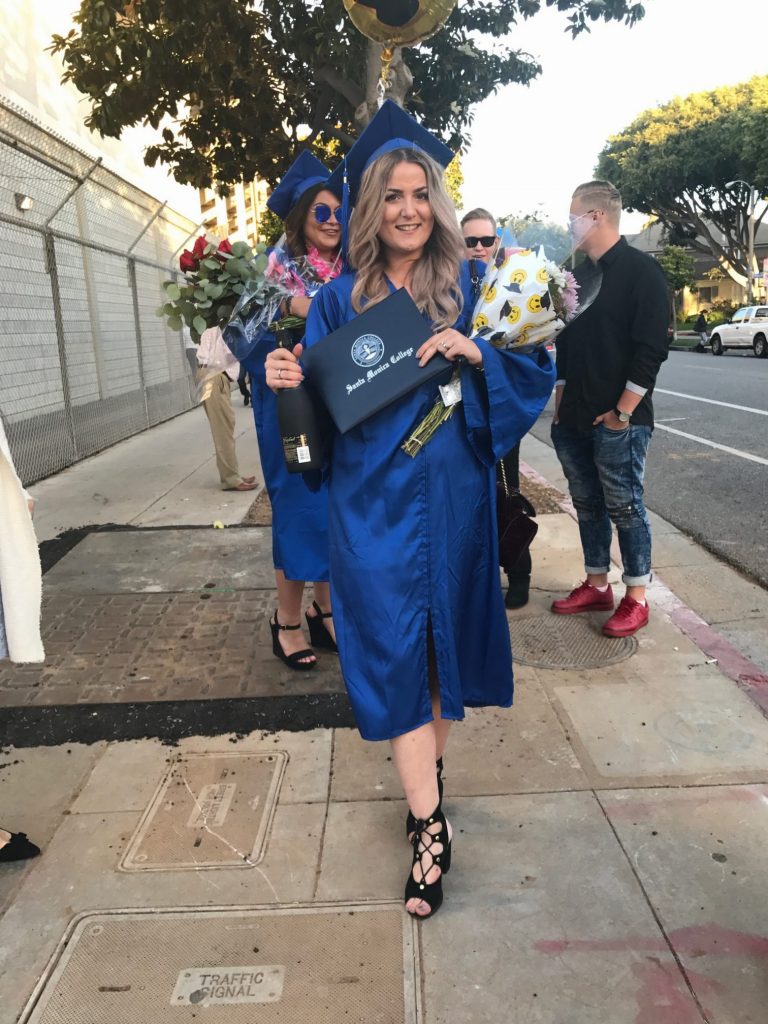 Why LA?
I had never even been to the US before so I didn't know what to expect. But I always had a dream to do a road trip on the west coast,  so I think that's why I chose to go to Los Angeles and Santa Monica instead of Miami for example.
Tell us about the process of getting your OPT visa? 
I studied for two semesters so that I was able to get a Certificate of Achievement in Business Merchandising. After that, I had a meeting with the school council. They helped me apply for my OPT.
Tell us about how you are able to work on your OPT visa, and how you got your job at Sockerbit?
To be able to work on OPT, you have to have a job within your major and at least 20hrs a week. When I got my work authorization card, I started to apply to jobs everywhere! I was an intern at a model agency at first, but then I got an interview at Sockerbit and started out as a sales associate. I kept my internship for a while, but when I got more hours at Sockerbit, I had to leave the model agency.
How do your days look like in LA? (work, fun, activities, trips)
I usually work 5 days a week between 10.30 to 5 pm. But sometimes I am scheduled for evenings too, which I don't mind. I like to spend time with my friends, either for a lunch or by someone's pool. Or at a bar or nightclub. I live in East Hollywood now, so going down to Santa Monica and the beach can sometimes feel like a day trip during the weekend. If I work evenings, I like to go for a hike in Runyon Canyon or I run boring errands. Haha.
What's great about LA is that it is close to everything! I've been to Las Vegas multiple times with my girlfriends, and San Diego is beautiful too. I still want to take a road trip to San Fransisco, Santa Barbara, Joshua Tree, Yosemite, Mexico etc. There is so much to see and do!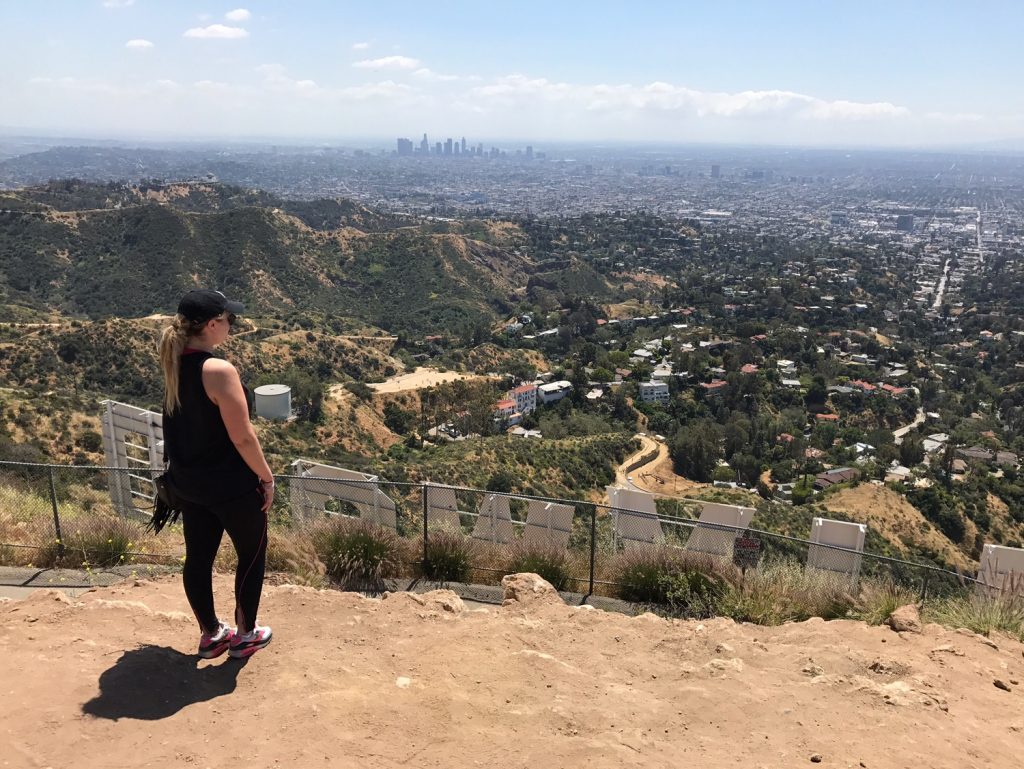 How did you find housing when you initially moved to LA?
I joined a bunch of different Facebook groups when I applied for college. It is so many Swedes here in the US, especially LA. I started to chat with a girl that was applying for Santa Monica College the same time I did. We decided to look for a place to stay and found a really nice apartment in Marina del Rey that we shared with three other Swedish girls. I still have a really good contact with her today. She helped me a lot when I moved here. She had already lived in Connecticut and worked as an Au Pair so she knew a lot about setting up bank accounts, phone plans, gas, electricity etc.
What's the best thing about living in the USA?
I think it is the endless possibilities. It feels like if you have a good business idea, USA is the country you should live in to make it come true. There are so many different cultures and so many people, and as a Swede you are very attractive for the American market. Also, the country is so big so if you want to travel you have basically everything here! And each city and state are so different from each other.
Which are your favourite places in LA?
When I first came here, I absolutely hated it, but after I had my internship Downtown LA grew on me. There are so many cool rooftop bars, and arts district is very hip and trendy. I also love West Hollywood with all the gay bars and love. I love Santa Monica too with the clean streets and nice beach.
Do you want to stay in the US in the future?
I recently got married to my American husband, so yes. That is the plan!
The future will tell, I might want to start doing hair again but we will see.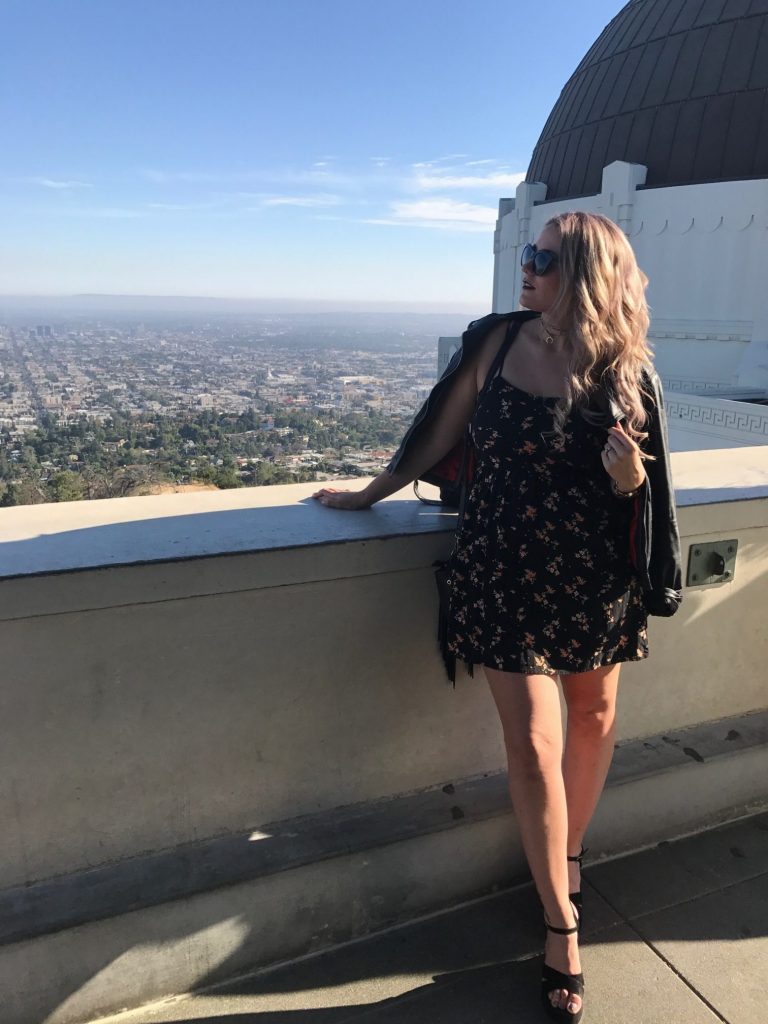 What's the biggest difference between Sweden and USA?
I think the mentality that is most different. Swedes are very comfortable and reserved. We have a secure system to rely on and I think a lot of people are afraid to leave safe Sweden for something bigger. Living in America made me realize how hard it is for some people and how lucky we are in Sweden with a good education, paid vacation, healthier food, free healthcare, not too expensive insurance, no racism etc. For those reasons, I admire those Americans who manage to work and can afford to have a healthy lifestyle. They are thinking outside the box and there is no dream that is too big.