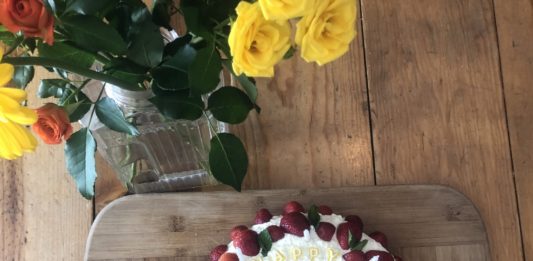 [Recipe] Bulle Bakery's Swedish Strawberry Cake
Bulle Bakery is the Los Angeles bakery exclusively specializing in Swedish cinnamon buns in different variations. The married duo behind the success story, Sarah and Ezra, recently just took a well-deserved break from baking to celebrate Ezra's birthday on a getaway at Lake Arrowhead in California. 
And of course, they made their own birthday cake. A Swedish Strawberry cake. 
As one of Swedes in the States corporate friends and supporters, Sarah was happy to share her strawberry cake recipe with our readers.
Copy and paste this URL into your WordPress site to embed
Copy and paste this code into your site to embed