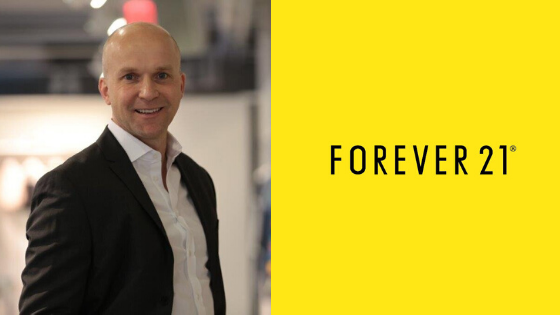 It's a match made in fashion heaven: Daniel Kulle, former president of H&M's North America branch, has been brought in to revive Forever 21 as its new CEO.
Mr. Kulle, who worked at Hennes & Mauritz AB for more than two decades, will be taking over as Forever 21's Chief Executive Officer this year.
Daniel Kulle's story is an inspirational one: He started working as an Area Controller in his native Sweden's H&M store before moving through the ranks to become President of H&M North America for over nine years. In fact, his career has many times been called "an American dream".
Authentic Brands, the parent company of Forever 21, announced the acquisition of the fast-fashion retailer, made together with Simon Property Group and Brookfield Property Partners, on February 19. They collectively paid $81 million for Forever 21, which filed for bankruptcy back in August 2019 as it struggled with debt and fierce competition in the online shopping arena.
Authentic Brands already has Mr. Kulle's agenda filled with plenty of important to-dos. As the new CEO, he will mainly be focusing on improving the store's e-commerce and making the company more environmentally friendly. This is nothing new for Mr. Kulle, as he was part of many eco-friendly initiatives during his time at H&M. Likewise, he oversaw the opening of more than 600 new stores across North America and an impressive gain of sales to $4 billion during his tenure at H&M. Mr. Kulle will also oversee new in-store events and expand Forever 21's loyalty program, as well as new partnerships with other top brands.
Although it may seem like a tough job, Mr. Kulle seems to be excited to face the challenge.
"We have to get everything going again because there's been some bumps in the road," Kulle said in an interview. "It's going to be a lot of work, a lot of things need to be done, but we have the ambition to go toward a much more purpose-driven company," he said.
With his new job, Kulle will be relocating from New York to Los Angeles, to be based out of Forever 21's west coast headquarters.
Featured image: Courtesy of H&M