Swedes in the States has, since our initial launch in 2017, grown from being an itty, bitty site to having a team spread across the world working with daily articles, a job board with a bi-weekly newsletter, event pages and most recently, a blog network.
Now we are looking for an editor, already based in L.A., to join us part-time starting in August. You'll be at our office in Hollywood but also have the option to work remotely some of the time. Your responsibilities will include but are not limited to: attending events, conducting interviews, researching trending topics to write about in regards to Scandinavian/Nordic culture, content planning, social media planning and event planning.
Experience required: 
– Experience in Journalism, Multimedia, Social Media. To us, your degree doesn't matter as long as you excel in the things you are passionate about.
– Strong grammar and attention to detail.
– Must have experience with writing (could be for a blog, a newspaper or any forum/job where writing is an essential part)
We would also be ecstatic if you are:
– Comfortable with handling a camera and recording devices (both for filming and taking photos)
– Knowledgeable in Adobe Creative Suite (Photoshop, Indesign, Premiere Pro, etc) is preferred but not required to apply.
– Interested in Scandinavian culture
ALL nationalities with the correct visa status are welcome to apply!
Submit a writing sample, website, blog or portfolio, together with your resumé and salary expectations to natalie@swedesinthestates.com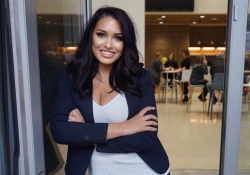 Latest posts by Natalie Söderberg
(see all)