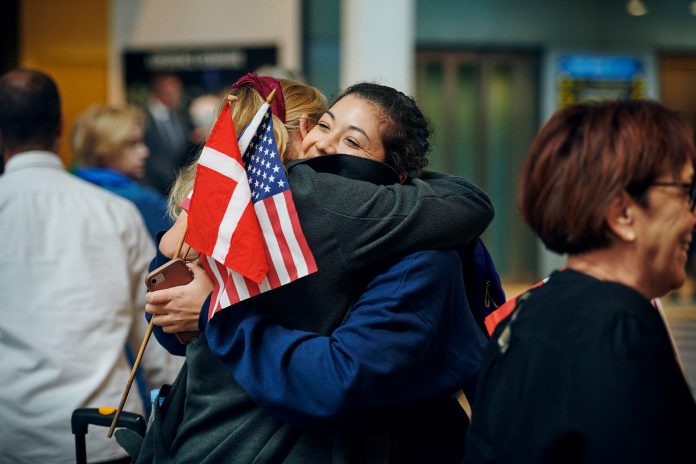 One of the best things about the holiday season is the joy of going home to see your friends and family – and SAS's new ad captures that moment perfectly.
"The Arrivals," a short film that features real people and a few actors, was shot at Kastrup International Airport (CPH) in Copenhagen by photographer Peter Funch and filmmaker Jeppe Rønde.
Video below 
The video, which already has over a million views, follows dozens of travelers of different ages, genders, religions, and backgrounds as they come back home from traveling, studying abroad, getting medical treatment, and so on. Although the people and situations are different, it's a heartwarming moment to see families, friends, and partners reunited.
Annelie Nässén, SAS' Executive Vice President of Sales & Marketing, notes that it's important for the company to bring people closer together through travel: "We at SAS, together with our travelers, bring a lot back with us from our journeys. We bring home inspiration and courage, perspective and love. Travel changes us, and when it changes us, we change the world. With our new campaign "The Arrivals" we want to show that travelers return richer."
The ad is perfect for this upcoming holiday season when more than 54.3 million Americans will travel to their family for Thanksgiving — a 4.8 percent increase over last year.
The ad finishes with a strong message – "Sometimes the journey is life-changing. Sometimes we changed the world. But, most times, the world changes us."
What do you think of SAS' new advertisement? Let us know in the comments!
Featured image: SAS