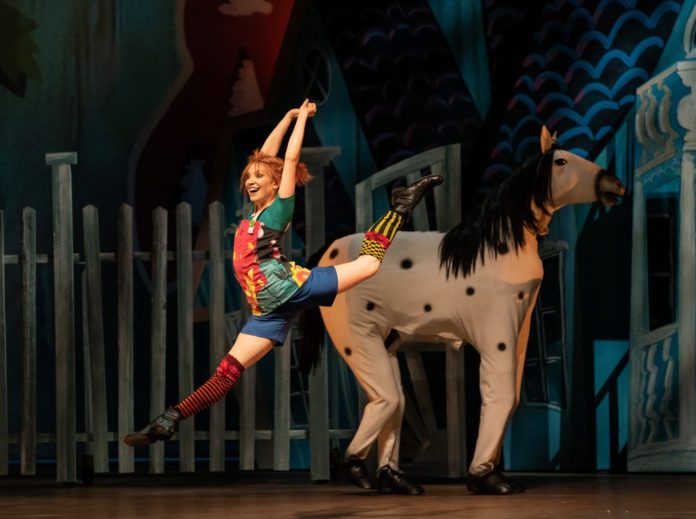 Fans of Pippi Longstocking, rejoice! The famous Swedish literary character is coming to the Finnish National Opera & Ballet.
Swedes in the States previously covered the news about the beloved icon getting her own musical, created by no other than Björn Ulvaeus, one of the masterminds, and B's, in the Swedish pop supergroup, ABBA.

But as we are closing in on Pippi's 75th birthday in May, so are the tributes to this forever young, but strong, little girl.
READ: Pippi Longstocking Turns 75 This Year: Set To Become A Musical
The ballet will run from January 16 to February 6 and feature many of Astrid Lindgren's famous characters, from Pippi Longstocking to Tommy and Annika, Mr. Nilsson, Little Old Man, and more. 
According to the Finnish National Ballet, the performance will be a fresh take on the classic:
"[The ballet will be a] completely re-recorded performance with Pippi, Tommy and Annika and their friends on hectic adventures. There will be pancake pirates, scrub brush-skate cleaning, poaching and exciting dream scenes about the seven seas."
WATCH: Pippi Långstrump Ballet Trailer
One of the main features of the Pippi ballet will be the unique choreography, which was created by famous choreographer Pär Isberg. He noted, "My first question was whether Pippi can dance classical ballet – and the answer was no. Classical ballet follows formal rules, and Pippi is a rebel. She must move freely through different dance forms."
Tickets will be selling between 15 to 109 Euros.  For those who want to see Pippi live, you can purchase the tickets through the official website here.